Brow Lift Surgery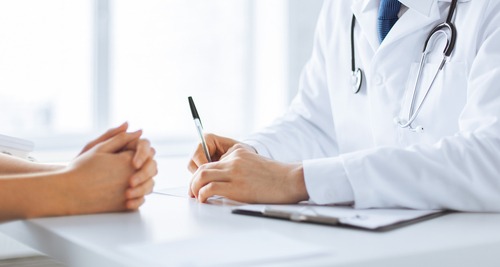 Brow lift candidates should schedule a consultation with a cosmetic surgeon of their choice. The consultation process will help in laying the foundation for a successful and effective procedure. Patients should actively participate in the initial consultation. Detailed consultation will include taking pictures, patient education, providing preparation, questions and answers, and aftercare guidelines.
Board certified plastic surgeon Dr. Bram Kaufman provides brow lift / forehead lift surgery to patients in Cleveland, Beachwood, Pepper Pike, Lyndhurst, OH, and surrounding locations.
Educating Patients
The first and foremost thing you should expect during the pre-treatment consultation is information. Responsible and dedicated surgeons will do everything possible to educate patients about techniques employed in a brow lift surgery. This helps them in making educated decisions. Patients should ask questions openly and clear all their doubts.
They should know the professional background of the surgeon. Your surgeon will also explain everything about the approximate costs involved in the brow lift cosmetic surgery procedure. In addition, their staff may inform you about any financing options if available and payment methods.
Evaluating Your Aesthetic Objectives
Your cosmetic surgeon will use the initial consultation to understand your precise reasons for getting the brow lift surgery. They will also ask you about the particular areas you are unhappy about in your brow region. They will use your feedback to develop a personalized brow lift surgery plan.
Evaluating Your Medical History
The cosmetic surgeon will look at your health records during the initial consultation to assess whether you are physically ready for the forehead lift surgery or not. The surgeon will study your facial structure and forehead closely. You should cooperate fully with the surgeon and inform them about all underlying health conditions.
Sharing Lifestyle and Personal Habits
The surgeon will ask candid questions about a patient's lifestyle behavior during the pre-operative consultation. It is important that they disclose any information asked clearly. Generally, the surgeon would be interested in knowing about the patient's drinking and smoking habits. They would also like to know whether the patient is on any prescription or non-prescription drugs.
You may be asked to stop smoking for a specific time period before and after the plastic surgery. The surgeon may also ask for certain diagnostic tests. In some cases, they may alter the schedule of current medications after discussing it with the primary care doctor.
Guidelines for Recovery
The patient will be provided with detailed guidelines for preparing for the brow lift procedure. You would need to take at least a week's leave from your workplace for recovering from the procedure. The surgeon will also provide post-operative care instructions.
Few surgeons prefer showing brow lift before and after images during the initial consultation. You should try and look at as many images as possible to attain a fair understanding of the procedure. You should ask any questions you may have about the procedure and post-recovery guidelines during this time for developing reasonable expectations.
Cosmetic surgeon Dr. Bram Kaufman receives patients from Cleveland, Beachwood, Pepper Pike, Lyndhurst, OH, and nearby areas for brow lift / forehead lift surgery.
Contact Us To Schedule a Consultation with Cleveland, OH Plastic Surgeon, Dr. Bram Kaufman
To learn more about cosmetic treatment and procedures or to schedule a consultation by Cleveland Ohio area plastic surgeon, Dr. Bram Kaufman, please contact us click here.
Now taking new patients in Cleveland OH | Pepper Pike | Beachwood | Lyndhurst and other surrounding areas.