Brow Lift / Forehead Lift Surgery Questions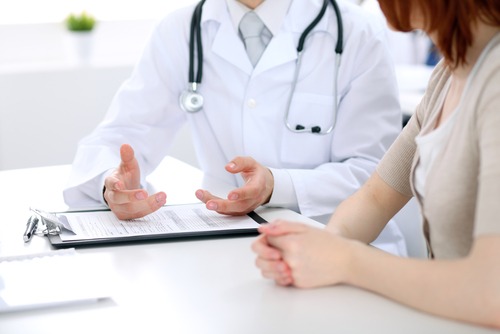 Brow lift plastic surgery candidates should have clarity on the different aspects of a procedure. They should have information about the professional background and certifications of the cosmetic surgeon. Dedicated brow lift surgeons will share details about the safety profile, credentials, results, and experience with the patient in a transparent and straightforward manner.
The surgeon and their staff should do everything possible for making the patient relaxed and comfortable. They should try and answer all questions in a satisfactory manner. Board certified plastic surgeon Dr. Bram Kaufman provides brow lift / forehead lift surgery to patients in Cleveland, Beachwood, Pepper Pike, Lyndhurst, OH, and surrounding communities.
Desirable Characteristics in a Brow Lift Cosmetic Surgeon
Ideally, the following qualities should be present in your surgeon of choice:
Sincere and easy to talk to
Professional and passionate about making a difference in your life through plastic surgery
Interested in understanding your desires, goals, facial anatomy, and hopes
Possessing artistic sensibilities with a sense of beauty, proportion, natural appearance, and form
Questions Regarding the Background of Surgeon
Does the surgeon have board certification in plastic surgery?
Is the cosmetic surgeon affiliated with the American Society of Plastic Surgeons?
Where did the surgeon receive their residency and medical training?
What is the total number of years of experience and training that the surgeon has in the field of cosmetic surgery?
What is considered a desirable result where brow lift surgery is concerned?
Does the surgeon have operating privileges at a local hospital or surgical center?
Where will the surgeon undertake the brow lift procedure?
Is the surgical venue accredited?
Questions Regarding the Brow Lift Procedure
Do you think I am a suitable candidate for the brow lift plastic surgery procedure?
Which surgical techniques do you recommend for my brow lift surgery?
May I take a brief office tour or speak with someone from your staff?
How many plastic and facial surgeries do you perform in a year?
How much time will my brow lift procedure take?
Will you be administering general anesthesia for the procedure?
How long do you think recovery will take?
Will you monitor my post-operative care?
Are there any risks to getting a brow lift cosmetic surgery?
Do complications generally develop in this procedure?
Do I need post-operative medicines?
What do you mean by optimal outcome? What kind of results should I expect based on my age and facial anatomy?
How long will the results take to show?
What attributes will affect the results of the procedure in the long run?
Will you perform a revision surgery in case the results are not as per pre-set criteria?
Questions Regarding Cost
How much does a brow lift surgery cost at your practice?
Does the estimated cost include surgical facility expenses or anesthesiologist's fee?
What type of costs will I incur in terms of post-operative expenses? Will I need to pay for prescription drugs or medical tests?
Cosmetic surgeon Dr. Bram Kaufman receives patients from Cleveland, Beachwood, Pepper Pike, Lyndhurst, OH, and nearby areas for brow lift / forehead lift surgery.
Contact Us To Schedule a Consultation with Cleveland, OH Plastic Surgeon, Dr. Bram Kaufman
To learn more about cosmetic treatment and procedures or to schedule a consultation by Cleveland Ohio area plastic surgeon, Dr. Bram Kaufman, please contact us click here.
Now taking new patients in Cleveland OH | Pepper Pike | Beachwood | Lyndhurst and other surrounding areas.