Brow Lift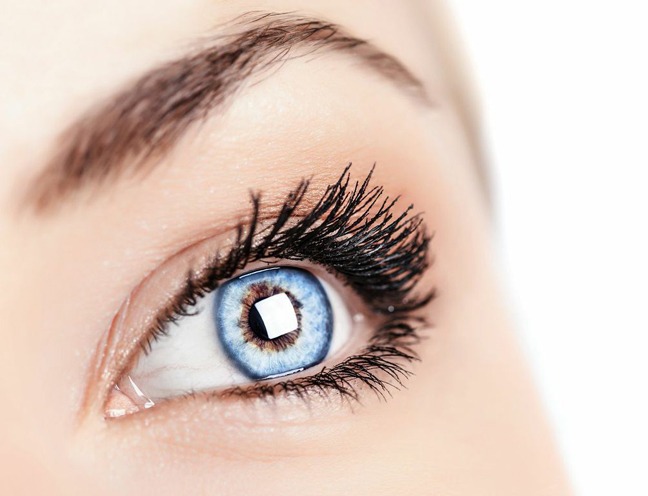 You may appear tired, angry, and older with the appearance of horizontal lines on the forehead or furrows and aging lines between the brows. Forehead lift cosmetic surgery or a brow lift surgery is ideal for reversing these effects and to restore a smoother and tighter upper face appearance.
During the pre-treatment consultation, your surgeon will determine your candidacy for the procedure. In some cases, brow lift may be performed in combination with an eyelid lift procedure for creating harmonious results. Botox injections may be a judicious choice in some cases if you want to avoid getting a surgery.
Board certified plastic surgeon Dr. Bram Kaufman provides brow lift / forehead lift surgery to patients in Cleveland, Beachwood, Pepper Pike, Lyndhurst, OH, and surrounding communities.
Suitable Candidates
Generally, adults above the age of 40 make ideal candidates for forehead plastic surgery or brow lift surgery. Brow line, at this age, begins to droop causing fine lines and conspicuous wrinkles to appear along the forehead. Sometimes, candidates in their 20s and 30s may also need a brow lift procedure if sagging brows are a genetic condition.
Ideal candidates will have reasonable expectations. They will be committed to following the surgeon's post- and pre-surgery care instructions. You are an ideal candidate for the procedure if you suffer from any of the following conditions:
Tired and older looking face
Droopy brows
Heavy upper lids
Visible furrows between the eyebrows
Deep lines on the forehead
Visible obstruction causing sagging brows
Correcting Forehead Lines
Wrinkles and fine lines along the forehead may become noticeable over the years as the forehead skin becomes loose. Lines and wrinkles can cause people to become self-conscious. Dermal filler injections and Botox are a great way to address these conditions. However, dermal fillers provide limited improvement that lasts for a short duration. Forehead lift or a brow lift plastic surgery procedure may be necessary if you are seeking substantial and sustainable enhancement in the upper face area.
Reversing the Appearance of Tired and Dull Upper Face
Underlying muscles in the forehead may become loose with age. This creates a less alert and older looking facial appearance. It may also cause the brows to begin sagging. Your face may appear tired and dull even if you feel youthful and refreshed on the inside. Brow lift plastic surgery is a perspicacious option if you want your upper face to look youthful.
Additional Requirements for Candidacy
You should have a positive mindset and be in good general health with clear aesthetic goals for achieving satisfactory results from the procedure. You should also avoid smoking for a few weeks to be a suitable candidate. It is recommended that you follow your surgeon's guidelines for preparation and post-recovery.
The success of the procedure depends on your ability to understand goals and set realistic expectations. You don't need to worry about future disappointments if you set realistic expectations from the start. Cosmetic surgeon Dr. Bram Kaufman receives patients from Cleveland, Beachwood, Pepper Pike, Lyndhurst, OH, and nearby areas for brow lift / forehead lift surgery.
Contact Us To Schedule a Consultation with Cleveland, OH Plastic Surgeon, Dr. Bram Kaufman
To learn more about cosmetic treatment and procedures or to schedule a consultation by Cleveland Ohio area plastic surgeon, Dr. Bram Kaufman, please contact us click here.
Now taking new patients in Cleveland OH | Pepper Pike | Beachwood | Lyndhurst and other surrounding areas.