Butt Lift Plastic Surgery Consultation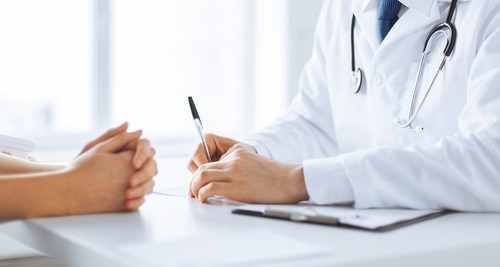 The first step in your buttock lift plastic surgery would be to have an initial pre-operative consultation with your plastic surgeon. This step is important since it will create a strong foundation for the process to follow.
During the appointment, the surgeon will confirm your candidacy and address all your questions or concerns. Based on your aesthetic goals and current anatomy, the surgeon will create a customized surgical plan.
The primary objective of a reputable treatment provider is to inform patients about the procedure and to provide them with suitable pre- and post-operative guidelines/preparation tips for an effective surgery and results.
Board certified plastic surgeon Dr. Bram Kaufman provides buttock lift to patients in Cleveland, Beachwood, Pepper Pike and Lyndhurst, OH, and surrounding locations.
Preparing for Initial Consultation
You should come to the initial consultation adequately prepared to get the most out of it. You should:
Arrange for all relevant medical records, such as weight changes, chronic conditions, and allergies to be sent to the surgeon's office
Reach out to your insurance provider to determine if the procedure is covered. If the procedure is covered, you should bring all relevant documents to the pre-operative consultation.
Create a list of prescription and non-prescription medications, including supplements and vitamins. Your surgeon may ask you to stop taking certain medications if they would interfere with the surgery or the recovery.
Develop a detailed list of all concerns and questions regarding the Brazilian butt lift procedure. This will ensure that you don't forget anything at the time of the consultation.
Bring a few pictures taken from magazines or websites that represent the type of butt shape you desire. This will help the surgeon get a clearer idea of what you want.
Discuss the most convenient time to get the procedure performed since it requires at least a week of downtime.
During the Consultation
The surgeon will do the following at the time of the initial consultation:
Analyze all vital anatomical aspects, especially the abdomen, hips, and butt to determine whether you are a suitable candidate. They will also evaluate the overall proportion and shape for creating the best surgical plan.
Assess all your medical records to identify any potential risks. Your surgeon may ask you to stop smoking or put on weight depending on your specific goals.
Review various buttock enhancement techniques and options after interacting with you closely.
Set reasonable expectations by asking you to review several Brazilian butt lift before and after pictures.
Discuss your questions and concerns.
Take images of your existing buttocks with your consent for future before and after images that may be used for educating another potential patient.
Final Word
It is important that you understand all aspects of your buttock lift procedure. You may experience anxiety and excitement thinking of the anticipated new look. It is natural to experience pre-operative stress for which your surgeon may prescribe medication. You should discuss these feelings with your cosmetic surgeon openly.
Cosmetic surgeon Dr. Bram Kaufman receives patients from Cleveland, Beachwood, Pepper Pike and Lyndhurst, OH, and nearby areas for butt lift surgery.
To learn more about cosmetic treatment and procedures or to schedule a consultation by Cleveland Ohio area plastic surgeon, Dr. Bram Kaufman, please contact us click here.
Now taking new patients in Cleveland OH | Pepper Pike | Beachwood | Lyndhurst and other surrounding areas.