Butt Lift Surgery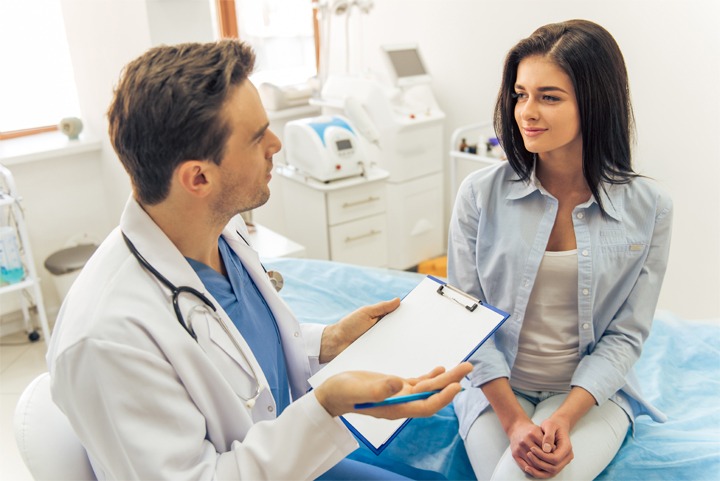 Buttock lift plastic surgery is among the most popular procedures performed for lower body contouring. The procedure helps in developing shapelier and voluptuous looking buttocks in a less invasive manner. Your surgeon will explain various aspects of the procedure during the pre-operative consultation. They will also address all your concerns and questions.
It is important that you ask all the right questions during the pre-operative consultation when considering a buttock lift cosmetic surgery. You are more likely to be satisfied with the results if you are clear about the procedure and the surgeon's skills.
Board certified plastic surgeon Dr. Bram Kaufman provides buttock lift to patients in Cleveland, Beachwood, Pepper Pike and Lyndhurst, OH, and surrounding communities.
Kind of Questions to Ask
It is important that you are completely candid about the procedure during the initial consultation. The safety and success of your butt lift procedure depends on this. The initial consultation is the best time to clear all your doubts and concerns. This is a recommended checklist of questions that you should consider asking your buttock lift surgeon:
Can I know about your professional background, qualifications, and credentials? How many years of experience and training do you have in performing cosmetic surgery procedures?
Where will you perform the buttock lift procedure? Do you recommend a hospital, private suite, or an accredited surgical center for me?
Do you have prior experience in performing lower body lift surgery? Can you tell me about your rate of success?
Are your staff members qualified and trained for supporting my buttock augmentation procedure?
Am I a suitable candidate for Brazilian buttock lift procedure?
Can I attain similar results with any other noninvasive plastic surgery procedure?
Can you shed some light on poor, average and good results from the butt lift procedure?
Can you share buttock lift surgery before and after pictures to help me understand the results better?
Can I take a short office tour or speak with your staff members?
Will you perform the procedure using general or local anesthesia?
How common is for complications to occur during the procedure? In case there is an emergency, what procedures do you have in place to handle it?
Will I be seeing you personally during all follow-up visits for the procedure?
How long will I be in the operating room for the Brazilian butt lift surgery?
Do I need to get any health clearance or medical exams before the Brazilian butt lift procedure?
What are the complications or risks associated with the Brazilian butt lift procedure?
How long is the downtime? Will you provide adequate guidelines to speed up the recovery process?
Other Recommendations
You should ask to see as many buttock lift before and after images as you possibly can to get a clear picture of what to expect from the procedure. You should ask for testimonials of previous patients as well to understand about their experience.
Don't forget to look online for information about the surgeon's practice through third-party review platforms. Cosmetic surgeon Dr. Bram Kaufman receives patients from Cleveland, Beachwood, Pepper Pike and Lyndhurst, OH, and nearby areas for butt lift surgery.
To learn more about cosmetic treatment and procedures or to schedule a consultation by Cleveland Ohio area plastic surgeon, Dr. Bram Kaufman, please contact us click here.
Now taking new patients in Cleveland OH | Pepper Pike | Beachwood | Lyndhurst and other surrounding areas.