Fat Grafting / Transfer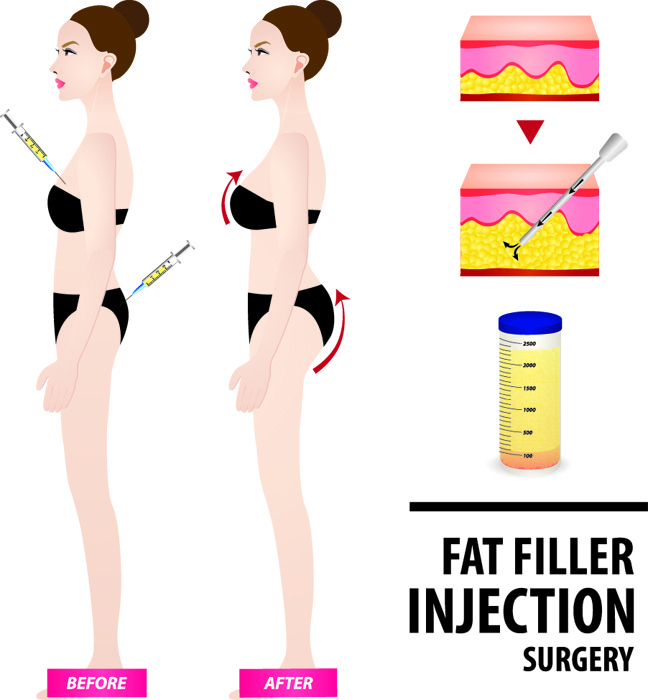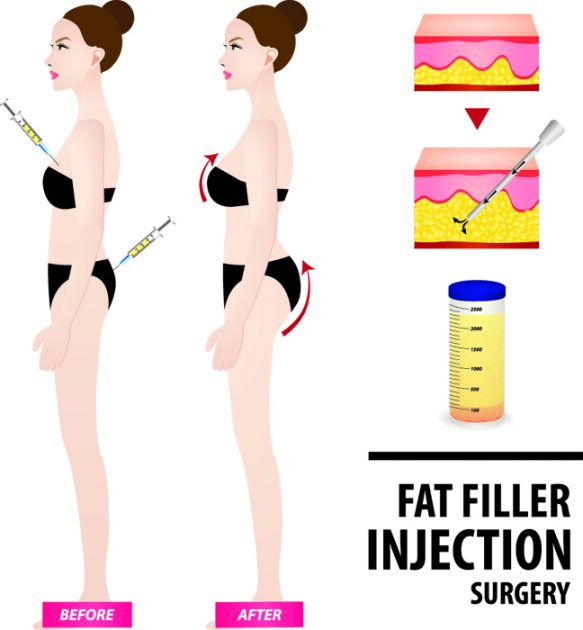 Fat grafting is not performed just for making your face look aesthetically rejuvenated. It is also performed for smoothening out the skin surface on any part of your body. Lipografting or fat grafting involves removal of excess fat from body areas that have thick skins, such as buttocks and thighs. The fat is then grafted onto existing tissue in areas that require refinement.
Board certified plastic surgeon Dr. Bram Kaufman provides fat grafting or fat transfer surgery to patients in Cleveland, Beachwood, Pepper Pike and Lyndhurst, OH, and surrounding communities.
Areas Treatable with Fat Transfer
Signs of scarring, surgery and injury can be removed with fat transfer from almost any part of the body. It is possible to smooth out skin surface by using fat from other body areas for creating a fuller appearance. Patients seeking a firmer and perkier backside make use of fat transfer techniques for adding volume and improving texture in the buttocks area.
Fat grafting can also be used for treating sternum, hands, triceps, biceps, and calves. It can effectively reduce superficial scars by filling in the scar tissue surrounding area and creating a firm and smooth surface.
How Does it Work?
Fat grafting or fat transfer is an alternative to collagen injections. It helps in firming and filling out skin imperfections by removing fat cells from those body areas that have more fatty tissue. The fat is then injected into the desired spot. Patients don't experience allergic reactions in this treatment unlike collagen injections.
Your treatment provider will numb both the areas that are involved in lipografting. A cannula or syringe will be used for removing the fat from the donor sites, which are usually the buttocks, thighs, or lower abdomen. Your doctor will purify the fat and remove all excess liquid before injecting it into the recipient site. The procedure will be repeated until imperfections are corrected and the desired results are achieved.
Fat Transfer Provides Lasting Results
Up to 3 – 4 fat transfer treatments are required for lasting results. Lipografting involves removing fat from your own body. Almost 65% of this fat will get absorbed by your body in the first few months. Only about 35% fat will remain in the injected site. You can always get another fat transfer when you notice the results fading away. Your skin will maintain a smoother and firmer appearance after just a few treatments. The results will last for years.
Fat Grafting along with Breast Implants
Fat grafting plastic surgery can be useful if the breast shape required optimization during an implant procedure. Residual breast irregularities following breast augmentation with implants can also be filled in by fat for producing smoother contours and optimal shape.
Fat Grafting and Buttock Augmentation
Brazilian butt lift cosmetic surgery procedure provides for more rounded and fuller buttocks. It uses fat transfer for providing curvaceous buttocks by using an implant. Liposuction can be used for sculpting the surrounding area and collecting autologous fat that needs to be injected.
Cosmetic surgeon Dr. Bram Kaufman receives patients from Cleveland, Beachwood, Pepper Pike and Lyndhurst, OH and nearby areas for fat grafting.
Contact Us To Schedule a Consultation with Cleveland, OH Plastic Surgeon, Dr. Bram Kaufman
To learn more about cosmetic treatment and procedures or to schedule a consultation by Cleveland Ohio area plastic surgeon, Dr. Bram Kaufman, please contact us click here.
Now taking new patients in Cleveland OH | Pepper Pike | Beachwood | Lyndhurst and other surrounding areas.