Fat Grafting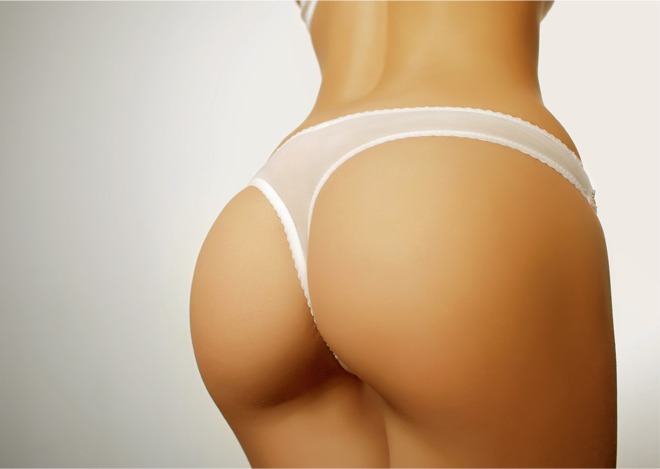 Buttock augmentation with fat grafting cosmetic surgery is becoming increasingly popular across the country. Brazilian butt lift is an effective and proven buttock enhancement fat transfer procedure used by cosmetic surgeons for augmenting the shape and size of the rear end.
The procedure involves enhancing the size, lifting the rear, defining the contour, and improving proportion for creating firmer and tighter buttocks. Board certified plastic surgeon Dr. Bram Kaufman provides fat grafting or fat transfer surgery to patients in Cleveland, Beachwood, Pepper Pike and Lyndhurst, OH, and surrounding locations.
Ideal Candidates
Transfer of excess fat from donor sites to the buttocks is involved in a Brazilian butt lift plastic surgery. It is important for an ideal candidate to have adequate surplus fatty deposits for performing the surgery. You should also be in good general health and have a stable and moderate body weight.
Your skin quality should be fairly elastic and firm for accomplishing ideal outcomes. Brazilian butt augmentation surgery is usually undertaken by cosmetic surgeons on an outpatient basis. Depending on the fat transfer quantity, the time taken for the treatment is between 2 to 3 hours.
Procedure for Brazilian Butt Lift Surgery
Brazilian butt lift cosmetic surgery procedure is useful in enhancing shape and size of a patient's buttocks. This is done to help it fit better to their figure and provide for a prominent and more attractive posterior. Fat from other body areas, such as the hips, abdomen, back, and thighs is pulled out through liposuction.
Your surgeon, during the process will make a tiny incision in the region with surplus fat and insert a small tube. They will make use of vibration, manual motion, burst of air, ultrasonic waves, or lasers to dissolve deposits of fat before aspirating them gently. Local anesthesia is usually required for liposuction. But, your doctor may also recommend sedation or general anesthesia for extensive fat removal.
Fat cells upon removal are purified by putting through a centrifuge. Only the best tissue is then chosen for injection into the buttocks through tiny cannulas. They are inserted at varying depths for creating a natural feel or look. The depth, number and number of injections depend on the particular technique employed by the surgeon. Generally, a greater number of small-sized injections offer a realistic look.
Typically, local anesthesia is required by this type of surgery. However, it can be performed under sedation or general anesthesia as well. Final results offer a fuller, rounder, and more natural looking appearance unlike synthetic fillers or implants. The procedure can be completed in just two hours.
Recovery After Brazilian Butt Lift
You may experience mild soreness in the treated site after a Brazilian butt lift surgery. Bruising and inflammation are common too. Most patients can usually walk within a day or two. Others may need 10 to 14 days to resume work after the surgery. Temporary numbness in almost cases resolves on its own.
Cosmetic surgeon Dr. Bram Kaufman receives patients from Cleveland, Beachwood, Pepper Pike and Lyndhurst, OH and nearby areas for fat grafting.
Contact Us To Schedule a Consultation with Cleveland, OH Plastic Surgeon, Dr. Bram Kaufman
To learn more about cosmetic treatment and procedures or to schedule a consultation by Cleveland Ohio area plastic surgeon, Dr. Bram Kaufman, please contact us click here.
Now taking new patients in Cleveland OH | Pepper Pike | Beachwood | Lyndhurst and other surrounding areas.