Breast lift surgery with implants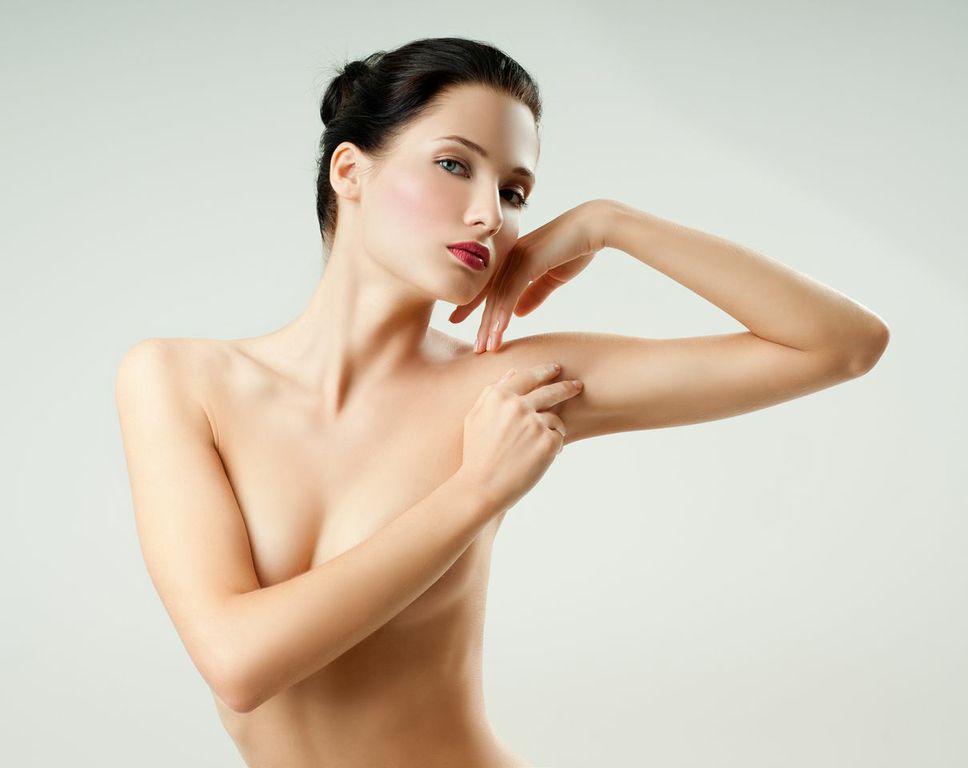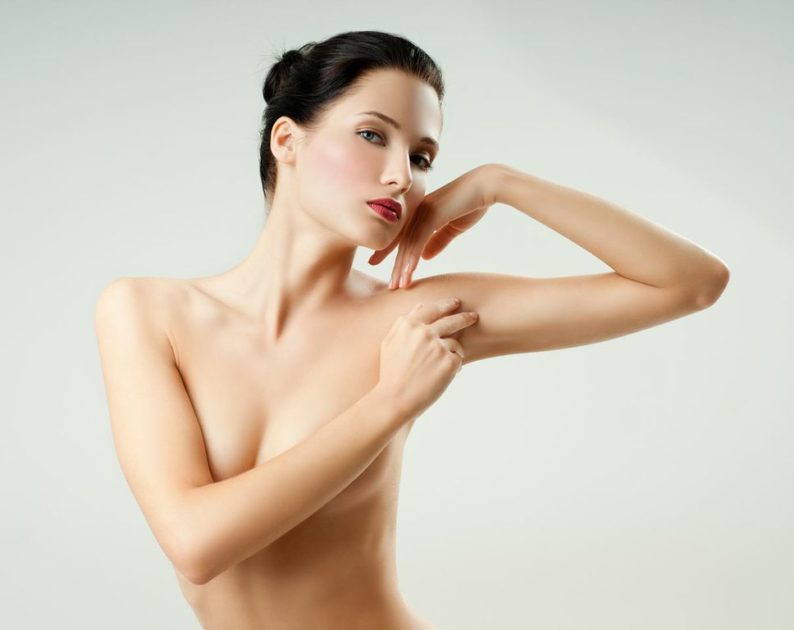 Aging, pregnancy, hormonal fluctuations, or weight loss can sometimes cause the loss of breast volume as well as excessive loose skin in the breasts. As a result, your breasts will look somewhat deflated and droopy. This condition can be corrected with a combined breast augmentation with lift cosmetic surgery.
In the combined procedure, both procedures can be performed in a single surgical session to produce more effective and desirable outcomes. Board certified plastic surgeon Dr. Bram Kaufman provides breast lift with implants to patients in Cleveland, Beachwood, Pepper Pike and Lyndhurst, OH, and surrounding locations.
Advantages
The breast augmentation surgery will enhance the size of the breasts, while breast lift plastic surgery will make the breasts tighter and perkier. Whether purely from a cosmetic aspect, or from a reconstructive aspect, breast lift with implants offers several benefits to the right candidate.
Your breast appearance will be fuller and a better projection, and the unsightly scooped out look of the breasts will be reversed. Breast lift with implants surgery can offer the following specific benefits:
Providing firmness and lift to saggy breasts

Restoring volume in the upper pole of the breasts

Correcting asymmetry in the breasts

Improving the overall shape of breasts

Reducing stretch marks and creases in the breasts
Procedure
Your surgeon will probably perform this combined breast implants with lift surgery using general anesthesia or IV sedation. Following anesthesia, they will begin the procedure by creating incisions in discreet, pre-determined locations. Incision placement is commonly done around the areola borders, or below the breast fold. Your surgeon will first place the breast implants through the incisions (usually under the chest muscle).
Thereafter, they will remove excessive breast skin and manipulate the breast tissue to provide a subtle lift to your breasts. The nipples and areolas may also be resized or moved to a raised level. This combined surgery will fill out the upper part of your breasts and enhance the breast projection.
Relatively less breast tissue removal will be necessary when both breast lift and breast augmentation surgeries are performed together. Therefore, the subsequent scarring could be relatively less compared to a situation where both procedures are performed separately.
In many cases, the surgeon will use the crescent incision to perform the procedure, but if your breasts are substantially droopy, a lollipop incision may be used.
Cleavage Enhancement
With the breast lift with implants surgery, it may be possible to create an enhanced cleavage, if you want it. The choice of implants will depend on your unique anatomical and cosmetic needs. Talk to your surgeon during the initial consultation about your preference for an increased cleavage.
Recovery
In the first week, you will feel some pain or soreness in the incision areas, which can be managed with pain relieving drugs. Bruising should resolve by second week, but swelling will dissipate gradually over a few months. You can return to your regular activities or go to your job in less than two weeks.
Cosmetic surgeon Dr. Bram Kaufman receives patients from Cleveland, Beachwood, Pepper Pike and Lyndhurst, OH, and nearby areas for breast lift with augmentation.
Contact Us to
Schedule

a Consultation

To learn more about cosmetic treatment and procedures or to schedule a consultation by Cleveland Ohio area plastic surgeon, Dr. Bram Kaufman, please contact us at 1-216-778-2245 or click here.

Now taking new patients in Cleveland OH | Pepper Pike | Beachwood | Lyndhurst and other surrounding areas.