Chin Augmentation Implant Surgery to Strengthen Your Jaw Line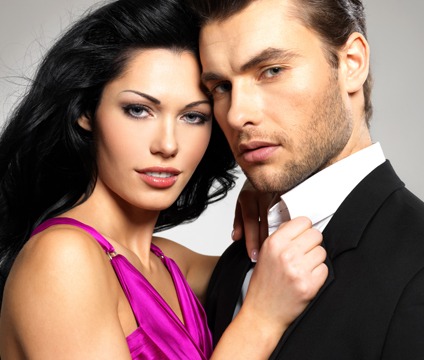 The degree to which a jaw line is defined is pivotal in shaping the attractiveness of a face in both men and women. If you have a recessed or weak chin, a plastic surgeon can improve its strength by using a customized chin implant.
Genioplasty or chin enhancement surgery is a procedure that enhances the shape of the jaw line, neck, and chin to improve facial harmony. This generally involves the use of an implant which the surgeon places around your chin bone in such a way that it changes the shape of the chin to appear stronger than before.
Board certified plastic surgeon Dr. Bram Kaufman provides chin and jawline enhancement surgery to patients in Cleveland, Beachwood, Pepper Pike, Lyndhurst, OH, and surrounding locations.
Benefits of a Chin Implant
Chin implant helps to:
Improve facial harmony

Give greater definition to the jaw line and neck

Reduce the fullness when you have a "double" chin

Balance out the features of your face to make it more attractive
What are Chin Implants?
The implants used in chin surgery are small devices made of silicone which is a biocompatible material. They come in different shapes and sizes and the surgeon will help you pick one that gives you the chin and jaw shape you desire in the most natural way. After chin implants are inserted, they feel just like the natural chin bone and no one can tell that you have an implant in place.
Facts about Chin Implant Surgery
Chin implant cosmetic surgery is typically performed on an outpatient basis with a local anesthetic and a sedative or under general anesthesia. The surgeon makes an incision inside the mouth or below the chin. Through this, they create space to place the chin implant under the chin bone. They position the implant, close the incision with sutures and bandage the chin.
The entire procedure takes less than one hour to complete. If chin implant is being combined with other cosmetic facial procedures, it will take longer. If a local anesthetic was used, you can go home soon after the surgery. If the surgeon used general anesthesia, you will have to remain under observation for a few more hours before they send you home.
After the Chin Implant Surgery
Following the chin augmentation plastic surgery, you may feel a little discomfort and that is easy to manage with the help of a cold compress or pain medication. The surgeon will advise you to sleep with the head elevated and face-up for about 2 weeks after the procedure. This is paramount to protect the operated area and control any post-operative swelling that may manifest itself.
Most persons can get back to desk work and other daily activities within a week of the surgery. However, you should continue to avoid strenuous activities for about three weeks after your surgery. Plastic surgeon Dr. Bram Kaufman receives patients from Cleveland, Beachwood, Pepper Pike, Lyndhurst, OH, and nearby areas for chin and jawline enhancement surgery.
Contact Us To Schedule a Consultation with Cleveland Plastic Surgeon, Dr. Bram Kaufman
To learn more about cosmetic treatment and procedures or to schedule a consultation by Cleveland Ohio area plastic surgeon, Dr. Bram Kaufman, please contact us at 1-216-778-2245 or click here.
Now taking new patients in Cleveland OH | Pepper Pike | Beachwood | Lyndhurst and other surrounding areas.