Hand Surgery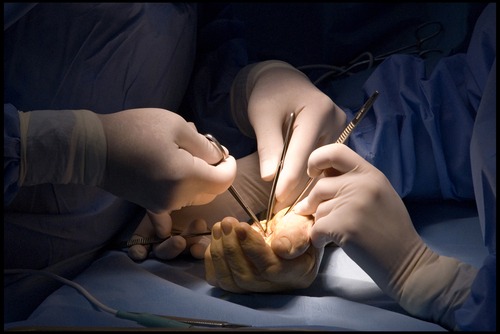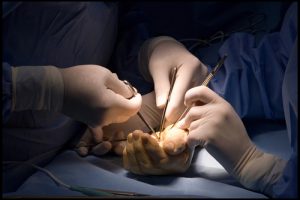 The hand is a vital part of the body and its proper functioning is important for an active life. Sometimes, congenital defects or degenerative diseases or an accident may affect the structures of the hand, resulting in pain and also impairing the function or strength or flexibility of the fingers.
Hand surgery is a term used to describe different procedures used to restore normal functioning of the hand and fingers. Plastic surgeons may perform hand surgery on patients with congenital defects, hand injuries or degenerative or rheumatic diseases that cause damage of the hand. Some types of hand surgery are done to repair nerves and tendons damaged in accidents to restore the normal range of movements of the hand.
Board certified plastic surgeon Dr. Bram Kaufman provides hand surgery to patients in Cleveland, Beachwood, Pepper Pike, Lyndhurst, OH, and surrounding communities.
Procedures
Based on the underlying cause of the defect, hand surgery can include the following procedures:
Skin Grafts
This is performed on parts of the hand from which the skin is missing. It is commonly required following injuries or amputation of the fingertips. Skin grafting involves taking healthy skin from some other part of the body which is called the donor site, and attaching it to the area which is injured.
Skin Flaps
This procedure also uses skin from a donor site. However, it differs from a skin graft in that the surgeon harvests not just the skin but also the underlying fat, blood vessels and muscles and fixes the flap to the affected area. This type of surgery is done when the affected region does not have good supply of blood because of damage to the tissue or the blood vessels.
Closed Reduction and Fixation
When bones of the hand or the fingers fracture, a closed reduction and fixation procedure is performed to realign the ends of the broken bone, and render the bone immobile. This type of surgery uses internal fixtures such as rods, wires, casts or splints to hold the bone firmly in place during the healing stage.
Tendon Repair
Muscles are connected to bones through fibers called tendons. Repair of tendons in the hand is a complex surgery and can be of two types. Primary repair is a direct form of surgery and is usually performed within 24 hours of a sudden injury. Secondary repairs are carried out around 2 to 5 weeks or more after the injury. In this surgery, the damaged tendon may be replaced by a tendon graft from other healthy parts of the body.
Nerve Repair
If the nerves in the hand are severed or cut, they can be reattached in place. Sometimes, nerve repair may require replacing damaged nerves with a graft of healthy nerves from other parts of the body.
Hand surgery is also performed on patients who suffer painful conditions such as rheumatoid arthritis, carpal tunnel syndrome and Dupuytren's contracture. Persons of any age can undergo this surgery provided they do not have other illnesses or medical conditions that may interfere with the healing process.
Plastic surgeon Dr. Bram Kaufman receives patients from Cleveland, Beachwood, Pepper Pike, Lyndhurst, OH, and nearby areas for hand surgery.
Contact Us To Schedule a Consultation with Cleveland Plastic Surgeon, Dr. Bram Kaufman
To learn more about cosmetic treatment and procedures or to schedule a consultation by Cleveland Ohio area plastic surgeon, Dr. Bram Kaufman, please contact us at 1-216-778-2245 or click here.
Now taking new patients in Cleveland OH | Pepper Pike | Beachwood | Lyndhurst and other surrounding areas.