Nipple
Surgery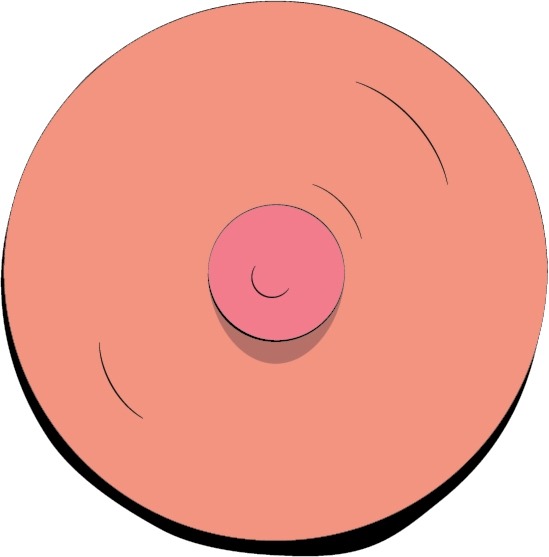 The overall aesthetics of your breast depend largely on the shape and size of the nipples, and the dark pigmented area that surrounds them, called the areolae. In some women, the nipples and areolae are large and out of proportion with the breast size; sometimes they are asymmetric and out of shape.
Aging, genetics, breastfeeding, and trauma are all factors that lead to such problems. If you have nipples that are droopy or overly long, or areolae that appear puffy or enlarged, and want to change these features, you are the right candidate for nipple and areola reduction plastic surgery.
Board certified plastic surgeon Dr. Bram Kaufman provides nipple and areola reduction surgery to patients in Cleveland, Beachwood, Pepper Pike, Lyndhurst, OH, and surrounding locations.
Nipple Reduction Surgery
Women who have breastfed their baby often develop prominent nipples that don't go well with certain types of clothing. The protruding nipples may also rub against the bra or bathing suit to cause irritation and discomfort. Nipple reduction is a procedure that can reduce the height of the nipple, giving relief from such pain and also improve the appearance of the breast, giving you greater confidence in your appearance.
A plastic surgeon can provide you a customized solution to deal with your particular specifications. The nipple width and length can be reduced and enlarged areolae can be shrunk to bring back a sense of proportion to your breast features.
Nipple Lift Procedure
This cosmetic surgery procedure is recommended when nipples are pointing downwards or positioned low on the breast. It may be done on one or both breasts as required. Nipple lift is generally part of breast reduction surgery for oversized breasts or breast lift performed on saggy breasts.
Inverted Nipple Correction
Nipples that retract into the skin surface are called inverted nipples. Shortening of milk ducts or scarring around them causes retracted nipples. Surgery helps to divide the milk ducts or release the tissues below the ducts and this corrects the inversion.
Areola Reduction Surgery
This involves removing a ring of tissue from the edge of the areola and pulling the skin surrounding it like a purse string, so that the areola shrinks in size. The wound is stitched and dressed, and you will have to wear a special bra for a few weeks to support the breasts while they heal.
Areola Asymmetry Correction
Just as a woman's breasts may be different in size and shape, giving a sense of asymmetry, so also there can be asymmetry between the two areolae. Women who find such a difference in the shapes or sizes of their areolae can undergo surgery to bring back the symmetry. By removal of the skin within or adjoining the particular areola, the diameter or shape is corrected.
When done by a qualified and skilled cosmetic surgeon, nipple and areola reduction surgery is a simple and safe procedure that can pave the path to better and balanced looking breasts. Plastic surgeon Dr. Bram Kaufman receives patients from Cleveland, Beachwood, Pepper Pike, Lyndhurst, OH, and nearby areas for nipple and areola reduction surgery.
Contact Us To Schedule a Consultation with Cleveland Plastic Surgeon, Dr. Bram Kaufman
To learn more about cosmetic treatment and procedures or to schedule a consultation by Cleveland Ohio area plastic surgeon, Dr. Bram Kaufman, please contact us at 1-216-778-2245 or click here.
Now taking new patients in Cleveland OH | Pepper Pike | Beachwood | Lyndhurst and other surrounding areas.