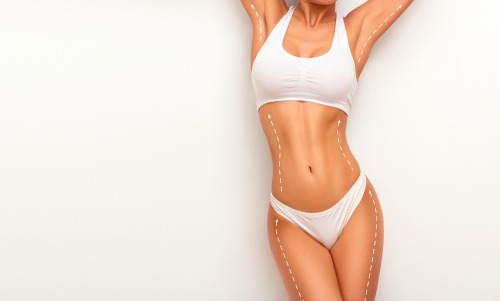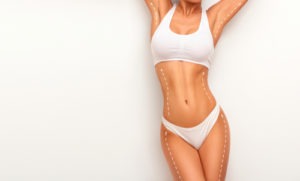 Mommy makeover is a familiar catchphrase for a personalized set of plastic surgery and other aesthetic procedures for helping women address the common effects of childbearing. The procedure is designed to tackle aging on the breasts, face, and body and to improve on or restore to a pre-pregnancy appearance.
Mommy makeover will primarily include surgical procedures, but may also include a one or more non-surgical treatments. Seasoned board certified plastic surgeon Dr. Bram Kaufman provides mommy makeover surgery to patients in Cleveland, Beachwood, Pepper Pike, Lyndhurst, OH, and surrounding communities.
Benefits of Mommy Makeover
Pregnancy can often leave lasting and unwanted effects on your appearance. This includes stretched abdominal muscles, sagging breasts and loose skin. Majority of women are discouraged when their body and breasts don't return to a pre-pregnancy shape. This is even after exercising and following a healthy diet. Mommy makeover can help you feel confident and comfortable about your body by restoring your body to an appearance you desire.
These are a few benefits of a mommy makeover cosmetic surgery:
Improve breast symmetry

Correct sagging

Restore breast volume

Repair large or stretched nipple

Remove sagging or excess skin from abdomen

Reduce unwanted pockets of exercise and diet resistant fat

Repair separated or stretched abdominal muscles

Improve the manner in which your swimsuits and clothing fits
When to Consider Mommy Makeover?
The right time for a mommy makeover procedure is largely personal. You should discuss your aesthetic goals with your cosmetic surgeon. These are a few factors that need to be considered while choosing the timing and procedures involved in a mommy makeover:
You should have recovered fully from childbirth before undergoing the procedure

You should not be considering any future planned pregnancies

You would need to wait a few months after breastfeeding to allow the breasts to come to a stable shape and size if you want breast augmentation performed

Injectables and other nonsurgical treatments may not be recommended if you are breastfeeding
You won't be able to lift anything above 5 to 10 lbs. if you have a surgical mommy makeover for at least 3 to 5 weeks. You will need help with childcare during this time. This is a crucial factor to consider if you have young children.
Common Surgical Procedures Included in a Mommy Makeover
Most mommy makeover patients choose to get at least one surgical procedure performed. Multiple procedures can also be performed in certain cases as part of a single operation. This allows for improving multiple areas in the same surgery and recovery period. These are the usual surgical procedures that form part of a mommy makeover:
Breast lift

Liposuction

Tummy tuck

Feminine rejuvenation
Mommy Makeover Non-Surgical Procedures
Women are increasingly looking towards nonsurgical options for their mommy makeover procedure. These treatments are salient for mothers that have young children or those that cannot take several weeks off for recovery. Nonsurgical procedures include:
Skin tightening treatments

Cellulite reduction

Non-surgical feminine rejuvenation

Non-surgical fat reduction

Injectables: Botox & fillers

Skin resurfacing treatments
Committed cosmetic surgeon Dr. Bram Kaufman receives patients from Cleveland, Beachwood, Pepper Pike, Lyndhurst, OH, and nearby areas for mommy makeover surgery.
To learn more about cosmetic treatment and procedures or to schedule a consultation by Cleveland Ohio area plastic surgeon, Dr. Bram Kaufman, please contact us click here.
Now taking new patients in Cleveland OH | Pepper Pike | Beachwood | Lyndhurst and other surrounding areas.