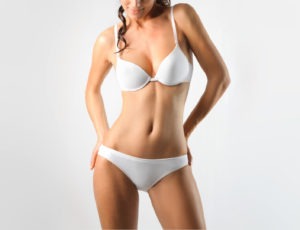 The addition of children to life can be highly demanding on your time. It may not be possible for you to take out time for yourself. Even if you manage to set aside some valuable time for fitness, chances of you spending adequate time in the gym are low. In addition, the ability to exercise following childbirth may be limited compared to pre-pregnancy days.
Mommy makeover is a combination of plastic surgery procedures performed for regaining a pre-pregnancy figure. Exercise and diet may not be able to take care of additional fat deposits and reverse skin laxity. Successful board certified plastic surgeon Dr. Bram Kaufman provides mommy makeover surgery to patients in Cleveland, Beachwood, Pepper Pike, Lyndhurst, OH, and surrounding communities.
Here are a few pros and cons you should consider before getting a mommy makeover performed:
Benefits of Mommy Makeover
Mommy makeover is a highly customizable cosmetic surgery procedure tailored to meet individual needs. It can include liposuction, breast augmentation, tummy tuck, and breast lift surgery among others. These are a few advantages of mommy makeover:
Perkier and youthful looking breasts
Pregnancy and breastfeeding can make your breasts sag. Breast lift can help in elevating them to a more youthful looking position. Your surgeon will tighten the breast tissues for lifting them higher up on your chest. They will also remove any excess skin and reshape the breasts during the breast lift.
Corrects deflated looking breasts
Many mothers lose volume in their breasts following breastfeeding and pregnancy. You can have a breast augmentation performed if you want your breasts to have a fuller appearance. Breast augmentation is often performed along with breast lift for maximizing results. Mommy makeover can help you get the desired breast size and shape you want.
Removes stubborn fat
Your surgeon will perform liposuction in those areas of the body that are resistant to healthy eating and exercise. You can remove your unwanted fat cells permanently. Liposuction involves the use of a small cannula for precise, subtle, and natural results.
Contoured silhouette
Pregnancy causes the stomach skin to stretch, which doesn't always bounce back. Tummy tuck can help you regain a pre-baby belly if you have loose abdominal muscles or sagging skin around the midsection. You can have the underlying muscles tightened and remove any excess skin to achieve a more attractive and toned abdomen.
Cons of Mommy Makeover
Every surgical procedure has limitations and certain disadvantages. These are a few things to consider before you get a mommy makeover:
Involves extensive recovery time
Mommy makeover needs serious consideration. The number of procedures you get done will determine the length of surgery and recovery time. Pertaining to this, the noteworthy part is that you can get the desired body shape you want without multiple downtime periods.
May affect childcare
There are certain procedures involved in a mommy makeover which would prevent you from lifting heavy weights, including your children for a few weeks. You should arrange for someone to help you with household chores and childcare if you plan on getting a mommy makeover.
Accomplished cosmetic surgeon Dr. Bram Kaufman receives patients from Cleveland, Beachwood, Pepper Pike, Lyndhurst, OH, and nearby areas for mommy makeover surgery.
To learn more about cosmetic treatment and procedures or to schedule a consultation by Cleveland Ohio area plastic surgeon, Dr. Bram Kaufman, please contact us click here.
Now taking new patients in Cleveland OH | Pepper Pike | Beachwood | Lyndhurst and other surrounding areas.