Hand Surgery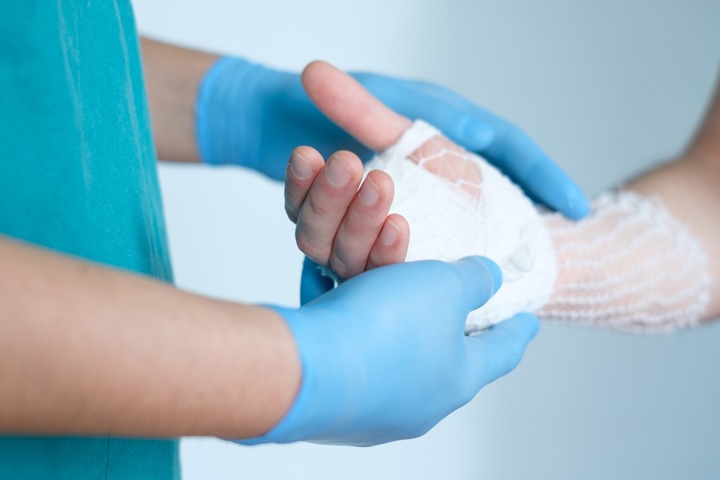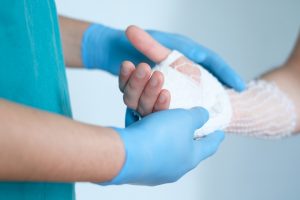 Dysfunction of the upper limb can disrupt the normal lifestyle of affected persons. Such dysfunction may be a result of malignancy, congenital deformity, trauma, degenerative, or autoimmune disorders or severe infection.
In such situations, reconstructive surgery can help to restore both the appearance and function of the affected region through a replacement of the lost tissues. Board certified plastic surgeon Dr. Bram Kaufman provides hand surgery to patients in Cleveland, Beachwood, Pepper Pike, Lyndhurst, OH, and surrounding locations.
What Does Reconstructive Surgery Involve?
Reconstructive surgery uses microsurgery to carry out tissue transplants and transfer of nerves, tendons and muscles. This often involves the use of tissue flaps to cover defects in soft tissue. Other complex techniques such as bone grafts and tissue grafts are also used. In some patients, prosthetic devices and implants of different types may also be used for reconstruction of the affected region.
Who is a Candidate for Upper Limb Reconstruction?
Upper limb reconstruction is recommended to persons who have:
Traumatic arm or hand injury
Congenital deformity
Vascular injury
Osteoarthritis
Rheumatoid arthritis
Tetraplegia
Traumatic injury of brachial plexus
Workplace injury
Overuse injury
During the initial consultation, the surgeon will explain the details of the procedure and answer any questions you may have. They will also give you information about the expected recovery time, and risks of the surgery to allow you to understand all aspects before making your decision.
Procedures Used for Upper Extremity Reconstruction
Different procedures are available to deal with the specific condition to be treated. These include:
Brachial Plexus Reconstruction
Impaired function of the brachial plexus may be responsible for several conditions such as weakness of the elbow and shoulder, numbness or pain in the upper limb and paralysis of the arm.
Brachial plexus reconstruction surgery can help to restore the normal function of this part by removing pressure on the nerves. This procedure may include techniques such as nerve transfer or grafting, Erb's palsy repair, and complete reconstruction of the brachial plexus.
Reconstructive Hand Surgery
Patients with defects or vascular trauma in the upper extremity or those with C6 lesions are often recommended tetraplegia reconstruction. In this, tendons from one part of the forearm are transferred and attached to the wrist to allow the wrist to extend in a normal manner.
Congenital Hand Defects
Syndactyl is a common congenital defect in which two or more fingers are fused. Hand surgery for this defect involves separating the fingers by using zig-zag incisions to create triangular skin flaps. The area at the finger bases is then covered using skin grafts. Many other reconstructive surgery techniques have also been developed in recent years to treat several other congenital deformities of the hand.
Following upper limb reconstruction surgery, patients need to undergo an extensive rehabilitation program of two or three months. The willingness and ability of a patient to complete this follow-up regimen is a crucial factor that surgeons will consider when choosing candidates for the surgery.
Plastic surgeon Dr. Bram Kaufman receives patients from Cleveland, Beachwood, Pepper Pike, Lyndhurst, OH, and nearby areas for hand surgery.
Contact Us To Schedule a Consultation with Cleveland Plastic Surgeon, Dr. Bram Kaufman
To learn more about cosmetic treatment and procedures or to schedule a consultation by Cleveland Ohio area plastic surgeon, Dr. Bram Kaufman, please contact us at 1-216-778-2245 or click here.
Now taking new patients in Cleveland OH | Pepper Pike | Beachwood | Lyndhurst and other surrounding areas.