Brow Lift / Forehead Lift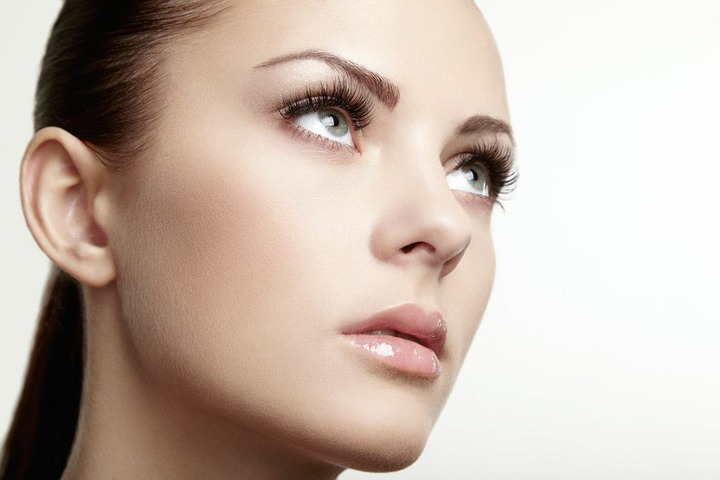 People with deep creases and sagging brows on their forehead may benefit from a forehead lift plastic surgery. The surgery would be useful in rejuvenating their appearance, especially where frown lines are concerned. It is important that the surgery be performed by a qualified and skilled cosmetic surgeon.
Depending on your condition, you would either have to undergo an endoscopic brow lift or a traditional brow lift procedure. Endoscopic brow lift surgery is comparatively less invasive as compared to the traditional counterpart. During the initial consultation, your treatment provider will discuss all aspects of the surgery. This includes all potential risks and side effects.
Board certified plastic surgeon Dr. Bram Kaufman provides brow lift / forehead lift surgery to patients in Cleveland, Beachwood, Pepper Pike, Lyndhurst, OH, and surrounding locations.
Potential Risks of Brow Lift Surgery
Every plastic surgery has an inherent risk of complications. The same holds true for brow lift procedure, even though the complications are rare. Patients should understand all potential and possible risks associated with any plastic surgery procedure. They should discuss their health history in a transparent manner with the surgeon. They should also inform the surgeon of any pre-existing health conditions.
Your surgeon will ask your medical history to develop a customized surgical plan that suits your precise needs. Patients should ideally get the procedure performed by a board-certified cosmetic surgeon. This is because they have extensive experience in the field of facial plastic surgery. Patients should understand all aspects of the surgery and ask the surgeon any questions they may have.
Patients can avoid serious complications by doing this. These are a few possible risks of brow lift cosmetic surgery:
Scarring
Few patients may have visible scarring after getting a forehead lift surgery.
Changes in skin sensation
An incision will be placed behind the hairline in a coronal brow lift. This may cause temporary or permanent numbness in the scalp's upper portion.
Asymmetrical brow positioning
Brow lift can result in asymmetry which makes one brow appear higher than the other. However, this may resolve itself in the recovery stage.
Hair growth problems
Your brow lift procedure may result in loss of hair and elevated hairline in the incision site. You may require hair grafting or scar incision if the problem doesn't solve on its own.
Risks in the Initial Days
There can be a few complications in the recovery stage. You should consult with a surgeon if you experience any of the following issues:
Changes in sensation
Accumulation of blood or fluid
Tautness
Discomfort due to dressing
Delayed healing
Long-Term Risks
It is not possible to predict results of a surgical procedure. The human body reacts differently to different things. This means that results would be different for different patients. Most patients undergoing the procedure are satisfied with the results. However, some may experience issues with the final results. This may be in the form of:
Asymmetrical brow appearance
Unfavorable scarring
Changes in skin contour
Hair loss in incision areas
Cosmetic surgeon Dr. Bram Kaufman receives patients from Cleveland, Beachwood, Pepper Pike, Lyndhurst, OH, and nearby areas for brow lift / forehead lift surgery.
Contact Us To Schedule a Consultation with Cleveland, OH Plastic Surgeon, Dr. Bram Kaufman
To learn more about cosmetic treatment and procedures or to schedule a consultation by Cleveland Ohio area plastic surgeon, Dr. Bram Kaufman, please contact us click here.
Now taking new patients in Cleveland OH | Pepper Pike | Beachwood | Lyndhurst and other surrounding areas.