Breast lift with implants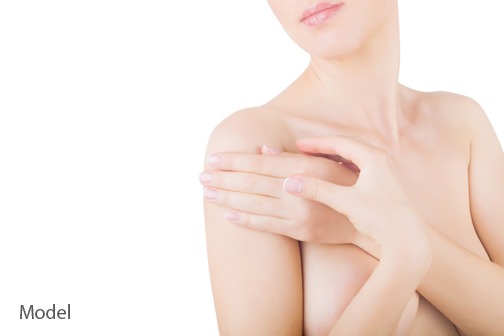 The dollar amount is a crucial starting point for many patients seeking elective cosmetic surgery procedures because these procedures are usually not covered under their health plan. A dedicated surgeon will make sure that you have full and transparent information about the estimated costs of breast augmentation with lift surgery so that you can make a judicious choice after considering your budget.
If you have any questions related to costs, insurance or financing, you should feel free to ask your surgeon and their team during your initial consultation. Board certified plastic surgeon Dr. Bram Kaufman provides breast lift with implants to patients in Cleveland, Beachwood, Pepper Pike and Lyndhurst, OH, and surrounding locations.
Cost-effectiveness of a Combined Surgery
Some women are reluctant to choose a combined breast implants with lift surgery as they feel it will cost more than a single breast augmentation or breast lift surgery. However, you should recognize that if you are a candidate for a combined procedure, sooner or later may have to go for breast lift, even if you initially choose only breast augmentation to save on costs.
That way you will end up paying twice for all the cost components involved in a breast surgery. On the other hand, if you go ahead with a combined breast lift with implants plastic surgery as recommended by your surgeon, your overall procedure will be more cost-competitive than having to undergo two separate surgeries at different times.
In a combined breast lift with implants procedure, you will pay for the surgeon's fee, anesthesia costs, operating room costs, and costs of any medical tests, mammograms, prescription meds, and surgical accessories only once. Your post-operative recovery process will also occur just once, which could have additional cost benefits if you have a job.
Factors Affecting the
Price Tag
Your actual cost of a breast lift with implants surgery can vary between two practices, and even between two patients in some cases. Where the practice is located will make a difference to the costs indirectly because the cost of living varies from place to place, which eventually has an impact on the costs of most types of goods and services, including plastic surgery procedures.
The fee that your surgeon, anesthesiologist and any other medical professionals involved may charge will differ according to their experience and certifications. Whether your procedure is performed at a hospital, an accredited surgery center or a private surgical suite will also make a difference to your final costs of surgery.
Cost of Breast Implants
Breast implants are available in different types, sizes, and shapes. If you choose the latest ultra cohesive gummy bear implants, you may have to pay more compared to the traditional silicone or saline implants. Your surgeon will help you make the right choice according to your unique anatomical needs and your budget.
Financing Options
You may consider getting your breast augmentation with lift surgery financed through a professional medical care financing company, or obtain a loan through bank. You can also pay from your credit card and pay back to your card company in installments.
Cosmetic surgeon Dr. Bram Kaufman receives patients from Cleveland, Beachwood, Pepper Pike and Lyndhurst, OH, and nearby areas for breast lift with augmentation.
Contact Us To Schedule a Consultation with Cleveland Plastic Surgeon, Dr. Bram Kaufman
To learn more about cosmetic treatment and procedures or to schedule a consultation by Cleveland Ohio area plastic surgeon, Dr. Bram Kaufman, please contact us at 1-216-778-2245 or click here.
Now taking new patients in Cleveland OH | Pepper Pike | Beachwood | Lyndhurst and other surrounding areas.