Chin
Augmentation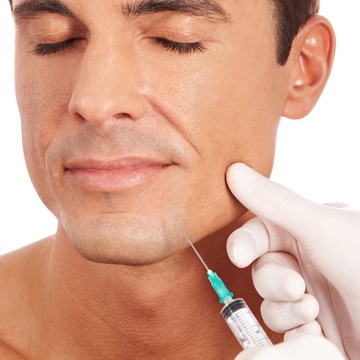 Chin augmentation plastic surgery procedure involves the surgical insertion of artificial implants to add body to a receding chin and make it more proportionate to other facial features. At the time of initial consultation, the surgeon will explain the patient about all aspects of the procedure and may also present chin augmentation before and after photos.
The first goal of a dedicated surgeon will be to educate the patient about the surgical procedure and help them make an informed choice. Before and after photographs can play a vital role in this effort. Board certified plastic surgeon Dr. Bram Kaufman provides chin augmentation to patients in Cleveland, Beachwood, Pepper Pike and Lyndhurst, OH, and surrounding communities.
What
are
chin augmentation before and after images?
Before and after pictures for chin augmentation plastic surgery refer to a set of photographs belonging to a previous patient who has undergone the same procedure with good results. The set includes images taken prior to the procedure and after the procedure at a time when the post-op swelling and bruising has been resolved and new chin contours are apparent.
The surgeon will ensure that the photos are obtained with the patient's full consent and presented before new patients in a discreet manner. The patient's identity is usually kept confidential as per the standard protocol. The surgeon's sole purpose in this endeavor is to use these pictures as a visual aid to explain the potential benefits of chin augmentation to new patients.
Dr. Bram Kaufman's website is magnificent, and his work speaks for itself. Though for chin augmentation – you are going to ask for images during the consultation. The consultation is vital anyway. There's currently not any images of this particular surgery on the website but this can change any day.
Creating a rapport with new patients
Chin implants before and after photos enables the cosmetic surgeon to create a connection with new patients more effectively. These images help the patient understand how the surgery made a positive change in the facial appearance of other patients, and see how it can potentially do the same for them.
Chin augmentation before and after photos provide visual proof to new patients and help build a relationship of trust and transparency between the surgeon and the new patient. And what's amazing about the technology in the current setting is digital technology. Gone are the days when vague images in brochures were implemented in marketing techniques or picture books that did not offer the clarity of seeing something with your own eyes.
Now with digital technology the images on the screen are as vivid as seeing something in real life. Dr. Bram Kaufman has a long list of satisfied clients and you certainly could be one of them.
Photos offer clear evidence
In comparison to words, chin implants 'before and after' images can present the actual picture in a more effective manner. Sometimes words can be difficult to understand and open to interpretation.
But pictures are not restrained by the barriers of language. Images do not exaggerate or misrepresent the real story. However, the cosmetic surgeon should be careful to not modify or edit these images in any manner as this can confuse the patient. The saying "A picture is worth a thousand words" is certainly true in the case of before and after pictures of cosmetic procedures such as chin implants surgery.
Educating people through social media
Social media forums enjoy universal popularity in today's times. This has created new avenues for sharing before and after images of cosmetic procedures, such as chin augmentation. Social photo sharing platforms, such as Instagram, have more than one billion active users on a monthly basis.
Cosmetic surgeons can harness the massive appeal of these online media forums to promote effective and innovative facial surgery procedures. The information sharing opportunities that these sites present to share details on the best locally available treatments are unforeseen.
Cosmetic surgeon Dr. Bram Kaufman receives patients from Cleveland, Beachwood, Pepper Pike and Lyndhurst, OH, and nearby areas for chin augmentation.
Contact Us To Schedule a Consultation with Cleveland Plastic Surgeon, Dr. Bram Kaufman
To learn more about cosmetic treatment and procedures or to schedule a consultation by Cleveland Ohio area plastic surgeon, Dr. Bram Kaufman, please contact us at 1-216-778-2245 or click here.
Now taking new patients in Cleveland OH | Pepper Pike | Beachwood | Lyndhurst and other surrounding areas.