Butt Lift Surgery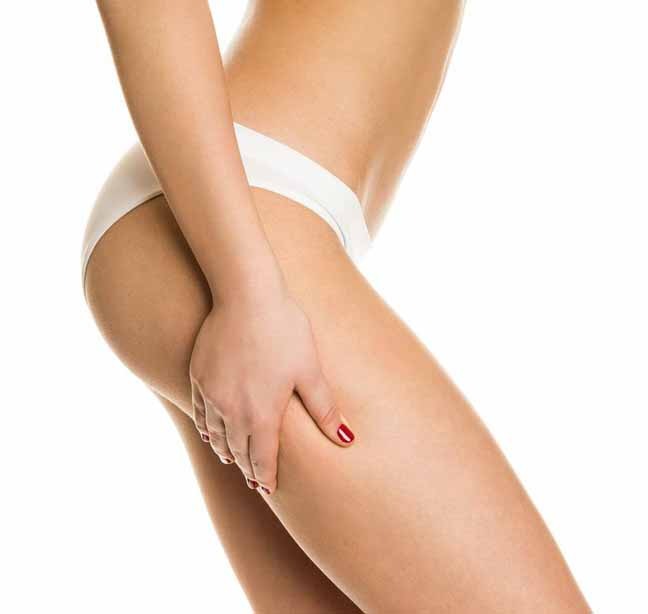 Butt lift plastic surgery with fat transfer technique is increasingly becoming popular among patients since it creates natural and sustainable looking results and involves tiny incisions. Your plastic surgeon will explain the steps involves in the procedure during the pre-operative consultation.
Board certified plastic surgeon Dr. Bram Kaufman provides buttock lift to patients in Cleveland, Beachwood, Pepper Pike and Lyndhurst, OH, and surrounding locations.
Anesthesia
Buttock lift cosmetic surgery is typically performed with the patient under general anesthesia. However, depending on your anatomy, overall health, and aesthetic desires, the surgeon may choose to perform the surgery using only local anesthesia with intravenous (IV) sedation. You would be given the anesthesia when you are brought inside the operating room.
A registered nurse anesthetist or an anesthesiologist will be there to monitor your condition while under general anesthesia. You would be rendered unconscious for the procedure so that there is no pain or discomfort.
Removing Fat from Donor Areas
Your plastic surgeon will perform the first step once you are asleep under anesthesia. This is removing excess fat from donor site, such as the abdomen, flanks, or thighs through liposuction. The surgeon will insert a thin cannula into the deeper layers of fat tissue through the tiny incisions.
They will move the cannula back and forth for breaking down excess fatty tissue and extract it using a syringe or pump. The surgeon would need to remove at least 3 to 4 times the amount of fat needed for the transfer. This is because a lot of fat gets reabsorbed by the body through natural processes. In case more fat is required, the surgeon will remove fat from more than one donor areas.
Fat Purification Process
Fat cells will be processed in a centrifuge once the surgeon extracts fat cells from the donor site. This is done to separate the purified fat. This process is automated to prevent contamination of the fat cells. Maximum quantity of fat can be used now because of advancements made in the technology. This makes results more sustainable in the long run. Your surgeon will store the purified fat in sterile conditions until you are ready for the transfer.
Fat Transfer in the Buttock Area
Only the best tissue will be used by the surgeon for injecting in the butt area. They will make use of narrow cannulas for injecting fat at different tissue depths. This is done to ensure that the results feel natural and look good.
Your butt enhancement goals along with the type of fat transfer technique employed will determine the depth, number and amount of fat injections required. A more consistent butt appearance is created by using multiple tiny injections. The surgery can be completed in just 1 to 2 hours.
Final Word
Buttock lift plastic surgery may be performed as an outpatient procedure, but is a serious operation. You should follow all guidelines and recommendations to improve your chances of a satisfactory and successful procedure. Board certified plastic surgeon Dr. Bram Kaufman provides buttock lift to patients in Cleveland, Beachwood, Pepper Pike and Lyndhurst, OH, and surrounding communities.
To learn more about cosmetic treatment and procedures or to schedule a consultation by Cleveland Ohio area plastic surgeon, Dr. Bram Kaufman, please contact us click here.
Now taking new patients in Cleveland OH | Pepper Pike | Beachwood | Lyndhurst and other surrounding areas.