Butt Lift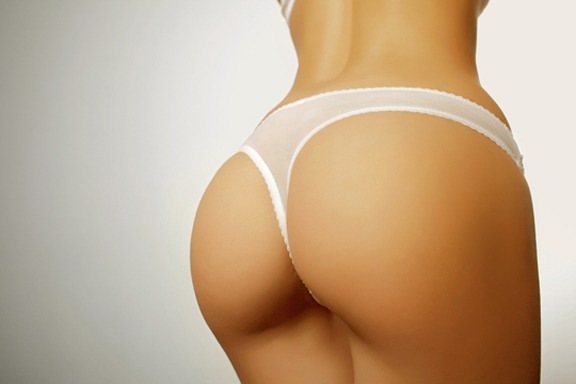 Brazilian butt lift or BBL is a unique fat transfer plastic surgery that augments the appearance of the backside without the use of implants. This surgery can help in achieving curvier and fuller rear side contours unlike traditional invasive techniques. There is minimal discomfort, risk, and downtime to this procedure.
Shapely buttocks are one of the key highlights of a youthful and well-proportioned body. It may be difficult to achieve rounded buttocks through exercise alone. You can get safe and predictable results with buttock lifts. These results may last for years. This is why thousands of people choose butt lift surgery every year.
Board certified plastic surgeon Dr. Bram Kaufman provides Brazilian butt lift (BBL) surgery to patients in Cleveland, Beachwood, Pepper Pike and Lyndhurst, OH, and surrounding communities.
Procedure for Brazilian Butt Lift
Butt lift is a delicate cosmetic surgery which should only be performed by a trained surgeon with an eye for cosmetic detail. The procedure is more of an art than science. A cosmetic surgeon would need to be an expert in techniques for fat transfer if they want to perform this procedure to perfection. These are a few steps involved in a Brazilian butt lift procedure:
Anesthesia: Brazilian butt lift procedure is generally performed using general anesthesia. In case the procedure performed is less invasive, the surgeon may perform it under intravenous sedation and local anesthesia. The surgery is performed as an outpatient procedure in most cases.
Fat removal: Minor liposuction will be performed by your surgeon following anesthesia. This will be in marked donor areas, which carry excess fatty tissue. The fat extracted from the breasts, abdomen, and thighs will be purified using a sterile and advanced process before being prepared for transfer.
Fat transfer: Your cosmetic surgeon will inject the purified fat in targeted buttock areas. Injections will be placed skillfully at specific depths by experienced BBL surgeons for eliminating the risk of skin dimpling. Shape and volume of your buttocks will be enhanced by the fat transfer.
Butt Lift Surgery in Men
The surgical goal of BBL in case of men will be to create larger and stronger gluteus medius and maximus. Typically, women desire a softer and rounder rear end while men prefer more masculine, robust and square appearance.
Your cosmetic surgeon will harvest donor fat from flanks, abdomen, or the back for performing male Brazilian buttock lift. The fat will be first purified and then injected in the rear end for improving the size and definition.
Curvier Buttock Appearance for Women
If your posterior is undermined or small in comparison to your thighs, abdomen, and other body areas, you can achieve more accentuated and curvier look for your buttocks through a Brazilian butt lift. The surgery is useful in adding volume to your buttocks, which will help you look more youthful and sexier.
After BBL, you can wear the clothes of your choice and flaunt your attractive lower body figure with confidence. Cosmetic surgeon Dr. Bram Kaufman receives patients from Cleveland, Beachwood, Pepper Pike and Lyndhurst, OH, and nearby areas for Brazilian butt lift (BBL) surgery.
Contact Us To Schedule a Consultation with Cleveland, OH Plastic Surgeon, Dr. Bram Kaufman
To learn more about cosmetic treatment and procedures or to schedule a consultation by Cleveland Ohio area plastic surgeon, Dr. Bram Kaufman, please contact us click here.
Now taking new patients in Cleveland OH | Pepper Pike | Beachwood | Lyndhurst and other surrounding areas.