See Brow Lift / Forehead Lift Surgery Before And After Photos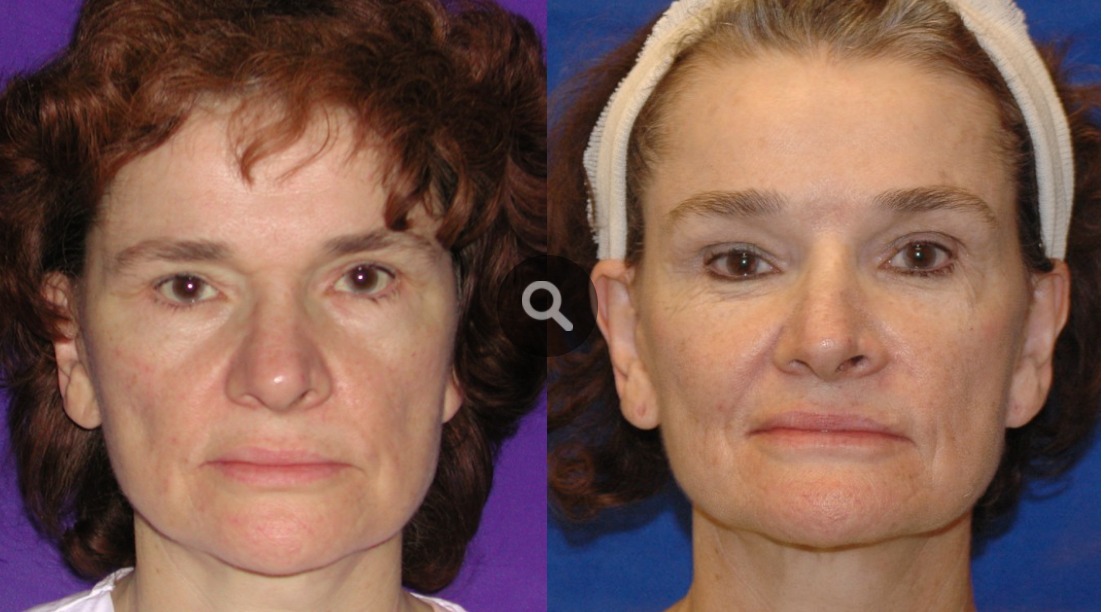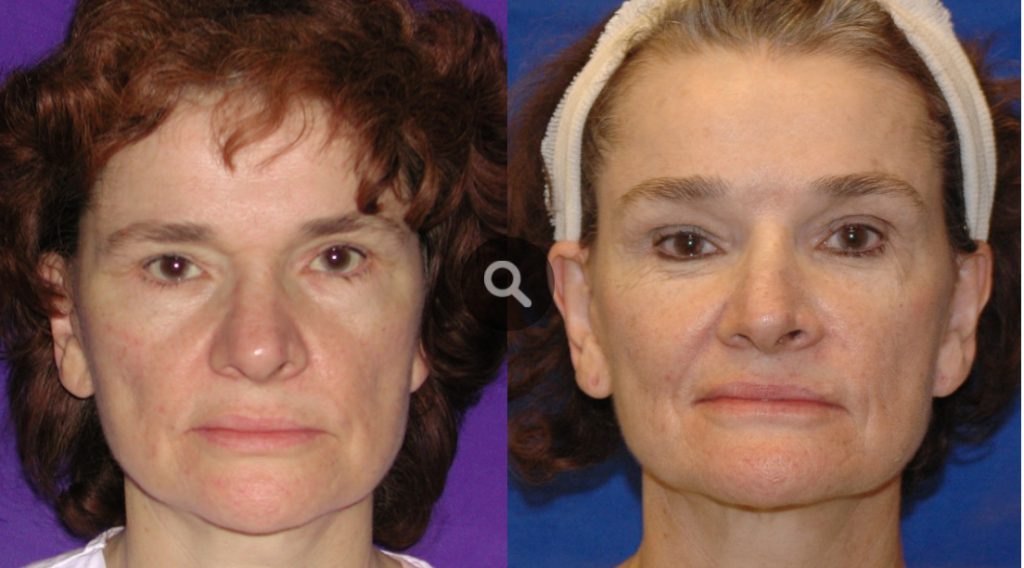 Forehead lift or a brow lift cosmetic procedure is aimed at improving the overall appearance of the upper face by reducing furrows and wrinkles from the forehead. The procedure can also take care of horizontal aging lines. During the pre-operative consultation, your surgeon will educate you about the various aspects of the procedure. They may present before and after photographs of the brow lift cosmetic surgery.
You should try and review as many before and after images as you can for attaining a clear picture of the potential limitations and benefits of the procedure. The images will help you understand whether the procedure is for you or not. Board certified plastic surgeon Dr. Bram Kaufman provides brow lift / forehead lift surgery to patients in Cleveland, Beachwood, Pepper Pike, Lyndhurst, OH, and surrounding locations.
Understanding Forehead Lift Before and After Images
Forehead lift or brow lift before and after images include group of images that belong to previous patients that have been through the same surgery. The picture sets will include images taken before and after the surgery. They will include pictures taken when the final and complete results of the forehead lift are apparent.
Your surgeon will show you the pictures after obtaining consent from the patients. They will show the pictures in an appropriate and discreet manner to help you get a clear idea whether the treatment is for you or not. The surgeon will keep the patient's identity confidential and show the images in a discreet manner.
Now these images are on the website which means you can see them from a fast food restaurant that has Wi-Fi, from your dining room couch, or from a beach in Florida, it really does not matter. The internet has made the world flatter and given immense power to the people, but you still need to focus on many factors before signing on the dotted line. Nonetheless, having this much power does increase the quality of our lives.
Benefits of Before and After Images
It is normal for new patients to have anxiety and concerns about whether the forehead lift plastic surgery will provide them with expected results. Some patients don't need more than a limited endoscopic correction, while others may require a more significant brow lift procedure.
Brow lift procedure can sometimes be performed in combination with an eyelid lift or some other surgical or non-surgical procedure for more harmonious and effective results. It can be difficult for new patients to choose an appropriate treatment option. This is where brow lift before and after images come in useful. They help patients make enlightened decisions.
Dr. Kaufman provides these amazing images because he believes in transparency. You may not see this from politicians in Cleveland or DC or from athletes but in the plastic surgery world, transparency sells itself and is vital. Patients from all walks of life appreciate the service that's offered by this clinic. And this service is stellar even for people who choose not to be a patient.
Setting Realistic Expectations
Your surgeon's skills will not determine your brow lift surgery results alone. Your positive approach, objectivity, and reasonable expectations will play an important role as well. You would be able to form more realistic expectations when you review forehead lift before and after images. You would also be able to reduce the risk of disappointment and misunderstanding at this stage.
Images Portray Results Better
Forehead lift before and after images are better at convincing patients than mere words. This is because patients can see the results for their own eyes. Verbal explanations from the treatment provider can sound incredulous. End results can be understood in a better way with pictures. Surgeons can share images on social media as well for reaching a far larger audience pool.
Cosmetic surgeon Dr. Bram Kaufman receives patients from Cleveland, Beachwood, Pepper Pike, Lyndhurst, OH, and nearby areas for brow lift / forehead lift surgery.
Contact Us To Schedule a Consultation with Cleveland, OH Plastic Surgeon, Dr. Bram Kaufman
To learn more about cosmetic treatment and procedures or to schedule a consultation by Cleveland Ohio area plastic surgeon, Dr. Bram Kaufman, please contact us click here.
Now taking new patients in Cleveland OH | Pepper Pike | Beachwood | Lyndhurst and other surrounding areas.