Lymphedema Post Plastic Surgery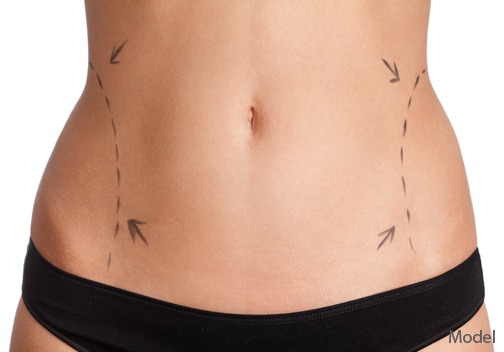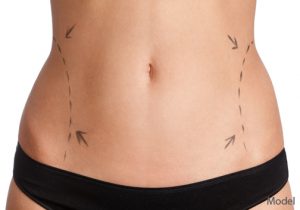 Lymphedema is a condition where you experience a painful swelling in the legs and/or arms. This is a result of impaired lymph node function because of which the lymph fails to drain from these body parts. Primary lymphedema is a birth defect but secondary lymphedema, which is more common, may arise due to trauma, infection, or cancer treatment.
Board certified plastic surgeon Dr. Bram Kaufman provides post plastic surgery lymphedema treatments to patients in Cleveland, Beachwood, Pepper Pike, Lyndhurst, OH, and surrounding communities.
Causes of Secondary Lymphedema
Secondary lymphedema may be seen in the following conditions:
Breast, gynecologic and urologic cancers
Melanomas or other skin cancers
After plastic surgery in which lymph vessels have been damaged
Symptoms of Lymphedema
In some patients, lymphedema symptoms may appear several months or even years after the initial trauma. The common features include:
Tenderness, pain and swelling of the extremities due to accumulation of lymphatic fluid
Skin quality changes resulting in fibrosis
Cellulitis, or intermittent redness in the affected areas
Fat deposition in the affected extremity
Most of these symptoms typically get worse with time.
Lymphedema Treatment
Lymphedema is treated first by non-surgical treatment methods. This includes:
Elevation of the extremity to facilitate drainage and reduce swelling
Use of elastic stockings
Skin care procedures
Use of pneumatic compression devices
Physical therapy to stimulate drainage of lymph
Complete Decongestive Therapy
When non-surgical options fail to yield the desired results, doctors will recommend surgery. Different surgical techniques used in lymphedema treatment include:
Lymphatic bypass procedure to allow direct draining of lymph into the venous system
Vascularized lymph node transfer that involves transplanting of healthy lymph nodes drawn from an unaffected area into the affected extremities
Who is a Good Candidate for Lymphedema Surgery?
Surgery can help reduce the severity of the lymphedema symptoms, but the results can be variable. Surgeons evaluate their patients for the following qualities to decide if they are the right fit for lymphedema surgery:
Ability to accept the diagnosis and cope with the treatment
Absence of other illness or medical conditions that may affect healing post-surgery
Willingness to follow through with all lifestyle modifications and therapy post-surgery
Ability to set realistic goals for recovery
Failure of all non-surgical modes of treatment
What to Expect After Lymphedema Surgery
After lymphedema surgery, the incised area will be covered with bandages or gauze. Your surgeon may place a temporary tube to drain fluid or blood from the region. You will receive advice about caring for the bandaged area, medications to take, and warning signs that may indicate an infection. It's necessary to follow all these instructions and visit your doctor for follow-ups as scheduled.
If you have been diagnosed with lymphedema, it's vital to understand that this condition cannot be cured by any method of treatment. However, by following your doctor's advice, it is possible to control it in a way that allows you to manage it.
Manual Lymphatic Drainage (MLD) Massage Treatment Post Surgery
The success of post-surgical advanced manual lymphatic drainage massage lies in its gentleness. Most experts believe that heat and deep massage are counterproductive in a post-surgical setting; thus, it is important that you NOT substitute deep tissue massage, Swedish massage, or other massage technique for this advanced treatment. Your specific treatment plan—including when to begin advanced MLD and how frequently you should receive treatments—will depend on the surgical procedure you had and your unique state of health.
Post-surgical MLD is an advanced technique requiring specialized training, and should only be performed by a licensed massage therapist. If you have had—or if you are planning to have—a mastectomy or a cosmetic procedure such as a facelift or liposuction, contact Tampa Massage Clinic to discuss how we can help incorporate advanced manual lymphatic drainage massage with one of our highly-trained and fully licensed massage therapists, into your pre- and post-surgical routine.
Read more about post surgery massage for MLD.
Plastic surgeon Dr. Bram Kaufman receives patients from Cleveland, Beachwood, Pepper Pike, Lyndhurst, OH, and nearby areas for lymphedema treatments.
Contact Us To Schedule a Consultation with Cleveland Plastic Surgeon, Dr. Bram Kaufman
To learn more about cosmetic treatment and procedures or to schedule a consultation by Cleveland Ohio area plastic surgeon, Dr. Bram Kaufman, please contact us at 1-216-778-2245 or click here.
Now taking new patients in Cleveland OH | Pepper Pike | Beachwood | Lyndhurst and other surrounding areas.