Best Butt Lift Plastic Surgeon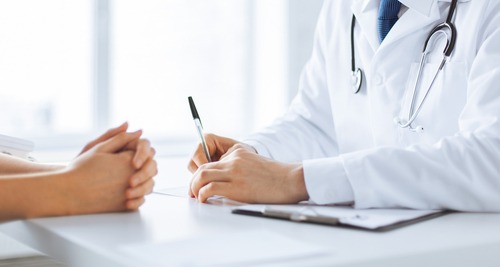 Results of a buttock lift cosmetic surgery can affect your appearance for many years. This makes it important to choose your plastic surgeon wisely. There are several ways a successful butt lift procedure can improve your life. However, when performed by an inappropriately trained or inexperienced plastic surgeon, chances of getting unwanted or poor results are likely to increase.
You may even have to suffer through extended duration of disappointment and pain. Or, you may have to pay additional expenses on revision procedures. It is important that patients speak with their surgeon in detail before choosing them to perform the procedure.
You can set-up an appointment with the surgeon to get the answers you require. This will also help you identify whether the interaction is comfortable or not. Board certified plastic surgeon Dr. Bram Kaufman provides buttock lift to patients in Cleveland, Beachwood, Pepper Pike and Lyndhurst, OH, and surrounding communities.
Select a Board Certified Plastic Surgeon
Board certified plastic surgeons have undergone the required number of years in training, which can improve your confidence in the surgeon's skills and capabilities. American Board of Plastic Surgery (ABPS) certified plastic surgeons generally follow best practices and invest in the highest quality standards.
They also adopt latest technologies and techniques in cosmetic surgery. Most of them pursue on-going education to remain up to date with the latest skills and knowledge.
Develop a Personal Rapport
It's necessary for the patient to be able to trust and communicate effortlessly with the plastic surgeon. You should have a strong relationship that is based on confidence and trust. The surgeon should feel compassionate, warm, and willing to engage with you closely.
In addition, the surgeon should also encourage you to express all your doubts and concerns about the buttock lift procedure. Surgeons that deliver excellent results expertly combine powerful communication skills with equally strong surgical capabilities.
This unique blend can keep you safe and provide successful surgical results. You should consider the following questions when choosing a cosmetic surgeon:
Am I comfortable?
Do I trust the surgeon to recommend procedures that are safe and suitable for me?
Am I comfortable in expressing concerns and doubts?
Can I disclose my lifestyle habits and medical history without any hesitation?
Personalized Care and Attention
You need to receive individualized care for the success of your surgical procedure. You should ensure that you receive proper attention and care from the surgeon. This would be apparent in the first few minutes of your interaction with the surgeon.
Patients should look for the following:
Is the surgeon's team warm and friendly?
Are they equipped to provide materials that can help me prepare for the challenges and risks associated with the butt lift procedure?
Are the charges listed in a transparent manner? Are there any hidden expenses or is the estimate inclusive?
Will I get to speak with the surgeon on every follow-up visit?
Board certified plastic surgeon Dr. Bram Kaufman provides buttock lift to patients in Cleveland, Beachwood, Pepper Pike and Lyndhurst, OH, and surrounding communities.
To learn more about cosmetic treatment and procedures or to schedule a consultation by Cleveland Ohio area plastic surgeon, Dr. Bram Kaufman, please contact us click here.
Now taking new patients in Cleveland OH | Pepper Pike | Beachwood | Lyndhurst and other surrounding areas.