The Best Brow Lift / Forehead Lift Plastic Surgeon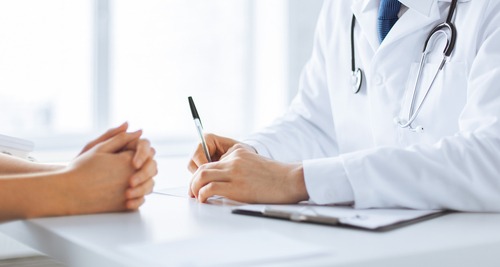 Brow lift is a minor yet delicate cosmetic surgery. The smallest change in the shape of your brows or forehead can significantly impact your overall facial appearance. This is why you should cautiously choose surgeons that are well-trained for performing your brow lift procedure. The surgeon should have a track record in delivering successful results.
Patients should be able to develop a relationship of transparency and trust with the surgeon for accomplishing excellent results. Board certified plastic surgeon Dr. Bram Kaufman provides brow lift / forehead lift surgery to patients in Cleveland, Beachwood, Pepper Pike, Lyndhurst, OH, and surrounding communities.
Personalized Care
Dr. Kaufman is dedicated to offering personalized care and attention. He informs all patients about the various aspects of the surgery during the initial consultation. He will explain all possible treatment combinations and options along with their inherent advantages and risks involved. He has a customized approach that enables all patients to feel confident and reassured through the surgical process.
Patients are encouraged by Dr. Kaufman to ask questions and clarify their doubts and concerns. He has an overarching goal of ensuring patient health and safety while creating safe, natural looking, sustainable, and cosmetically attractive outcomes.
Why Should You Select a Board-Certified Plastic Surgeon?
Candidates should ideally choose a board certified plastic surgeon since it serves as an automatic guarantee that the surgeon would have completed a minimum number of years in training. Board certifications are awarded only after a stringent selection process.
Board-certified plastic surgeons tend to invest in the latest technologies and techniques. They maintain high quality standards and best medical practices. They also pursue ongoing education for keeping up to date with the latest innovations in their field.
Focus on Customization and Individualism
Dr. Kaufman believes that beautiful and successful results from a procedure, such as a brow lift can only be attained when the procedure is personalized. Facial characteristics of every patient are unique. Surgeons need to account for this factor as well as individual cosmetic goals while developing a forehead lift surgery plan.
'One size fit all' and the 'cookie cutter approach' is not adopted by Dr. Kaufman. This is not China nor North Korea. Instead, he invests time in evaluating a patient's specific aesthetic and medical needs. He develops a surgical plan on the basis of this, which is minimally invasive and targeted towards the specific needs of the patient.
Fine Balance Between Art and Science
The dedicated Dr. Kaufman has the rare and unique expertise to strike a balance between the fine science and art of plastic surgery. He has the skill, training, and experience to create outcomes that are aesthetically pleasing as well as sustainable. You can expect to achieve long lasting and natural looking results with this procedure.
Other Factors to Consider
Patients should ideally review the surgeon's website for understanding more about the practice and to check for third-party doctor ratings and patient reviews. Patients should also ask for testimonials and before and after pictures of brow lift surgery during the initial surgery.
Cosmetic surgeon Dr. Bram Kaufman receives patients from Cleveland, Beachwood, Pepper Pike, Lyndhurst, OH, and nearby areas for brow lift / forehead lift surgery.
Contact Us To Schedule a Consultation with Cleveland, OH Plastic Surgeon, Dr. Bram Kaufman
To learn more about cosmetic treatment and procedures or to schedule a consultation by Cleveland Ohio area plastic surgeon, Dr. Bram Kaufman, please contact us click here.
Now taking new patients in Cleveland OH | Pepper Pike | Beachwood | Lyndhurst and other surrounding areas.