Juvederm Dermal Filler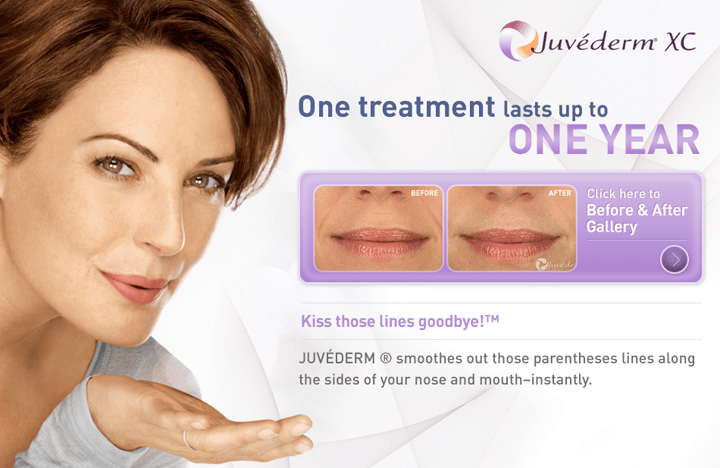 Juvederm injectable procedures are among the most popular treatments for individuals looking to reduce early signs of aging on their face without undergoing invasive plastic surgery. Your treatment provider will walk you through various aspects of Juvederm filler injections during the initial consultation. This will include all approximate costs.
The primary goal of Juvederm injection provider is to allow patients to make judicious decisions. This includes financial considerations for the treatment. Board certified plastic surgeon Dr. Bram Kaufman provides Juvederm soft tissue filler injections to patients in Cleveland, Beachwood, Pepper Pike, Lyndhurst, OH, and surrounding communities.
Juvederm Dermal Filler Cost Comparison
Juvederm dermal filler comes out to be more cost effective as compared to other facial cosmetic surgery procedures. It helps in rejuvenating the facial skin and doesn't take more than 30 minutes. The best part is that Juvederm doesn't involve prescription meds, lab tests, anesthetics, or other similar expenses. In comparison, Juvederm also offers better and more sustainable results.
Most dermal filler procedures don't offer results lasting for more than 6 months. However, Juvederm results can last for as long as one year. This is one of the primary reasons why Juvederm dermal fillers come out to be more cost effective in the long run as compared to other procedures.
Juvederm Cost Factors
Juvederm costs can vary significantly between different practices and patients. Cost of treatment is affected by the location of a certain practice. Main metropolitan cities and busy urban centers have higher real estate and operational costs. This is when smaller towns in remote regions have lower cost of living.
This is why cosmetic procedures, including Juvederm can be more expensive in metropolitan cities as compared to remote towns. Experience, skills, and credentials of injections providers may also affect the overall treatment cost.
Cost Analysis of Juvederm
Juvederm injections come in different syringe sizes for different areas of the face. Smaller areas require less gel as opposed to larger areas. This helps in reducing the total cost. For instance, smile lines around the mouth can be taken care of with just 1 – 2 Juvederm syringes.
Patients may need smaller or less costly syringes if they don't have more than fine lines around the lips. Patients should ask their provider all relevant questions about the procedure and costs unhesitatingly during the pre-treatment consultation.
In addition, you should also carry out a cost analysis of Juvederm against other injectable treatments to make a well-considered decision. Patients usually get discounts if they choose Juvederm with other cosmetic procedures. However, this really depends on the treatment provider's policy.
Some Juvederm manufacturers offer promotional rates that can benefit patients during specific months. Patients should also be aware that different variants of facial fillers are available in the Juvederm family of dermal fillers. The cost of each variant would vary.
Juvederm Insurance and Financing Options
Juvederm is an elective aesthetic procedure. It doesn't get covered under regular health insurance. However, you can always explore other financial options, such as private loans, credit cards, bank loans, or professional medical care financing.
Cosmetic surgeon Dr. Bram Kaufman receives patients from Cleveland, Beachwood, Pepper Pike, Lyndhurst, OH, and nearby areas for Juvederm facial filler injections.
Contact Us To Schedule a Consultation with Cleveland, OH Plastic Surgeon, Dr. Bram Kaufman
To learn more about cosmetic treatment and procedures or to schedule a consultation by Cleveland Ohio area plastic surgeon, Dr. Bram Kaufman, please contact us click here.
Now taking new patients in Cleveland OH | Pepper Pike | Beachwood | Lyndhurst and other surrounding areas.