Chin
Augmentation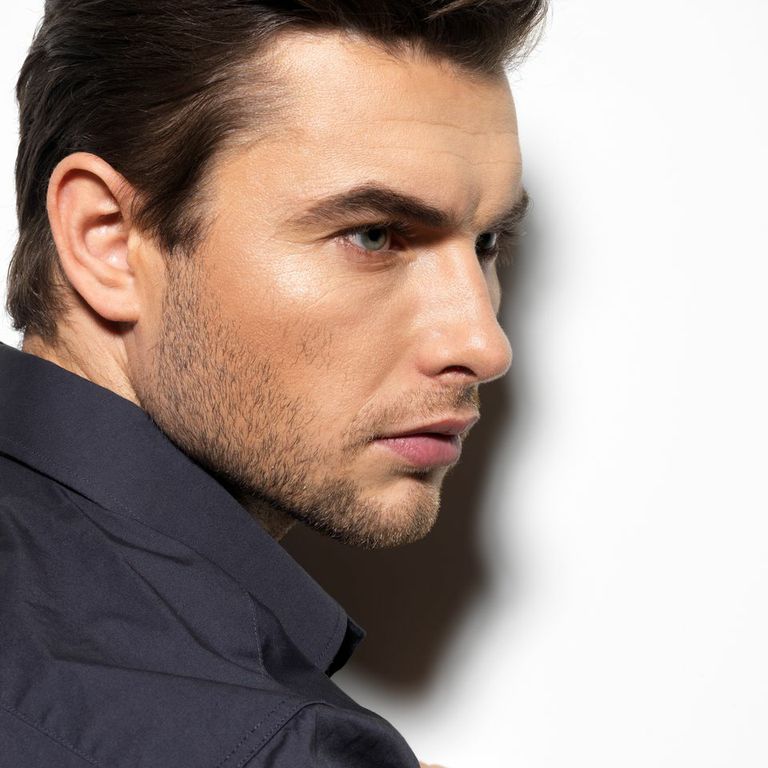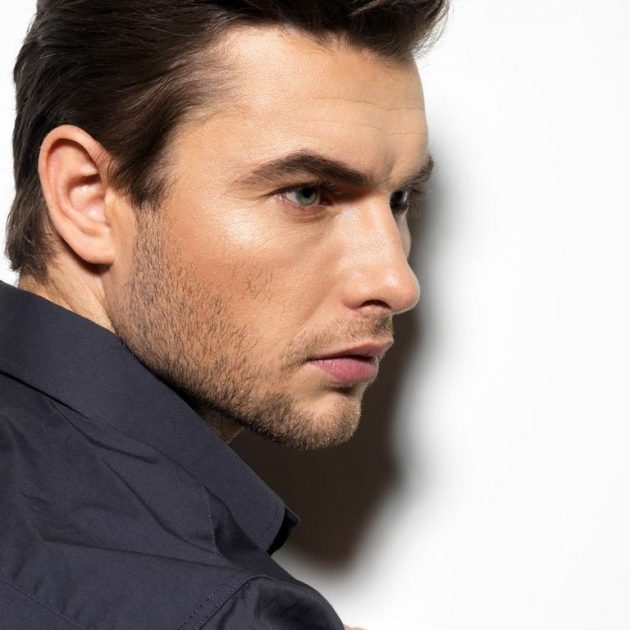 Chin augmentation enhancement is a plastic surgery that is intended for people who want to reconstruct the shape of their chin. Typically, a chin augmentation surgery involves the insertion of implants, or shifting/reshaping of bones, or in some cases, a combination of both.
This procedure is generally performed at a surgery center or a hospital. Before the surgery, there will be a preoperative consultation wherein your surgeon will take x-rays of your face and chin. This is vital to identify the areas of the chin that need augmentation. Board certified plastic surgeon Dr. Bram Kaufman provides chin implants to patients in Cleveland, Beachwood, Pepper Pike and Lyndhurst, OH, and surrounding communities.
Benefits of chin augmentation
Chin augmentation is performed to add substance to a recessive chin and thereby improve overall facial proportion and features. Those who have a weak or receding chin are good candidates for this plastic surgery procedure. Chin augmentation may sometimes be combined with rhinoplasty or other facial cosmetic procedures to create more effective aesthetic outcomes.
Procedure for chin augmentation
Prior to your surgery, you will be administered local or general anesthesia. Once the anesthesia has taken full effect, the surgeon will start making incisions. Generally, the incisions are made inside the mouth or outside and beneath the chin.
Through the incisions, a cavity is carved in front of the chin bone where the implant will be placed. Sutures or screws are then used to attach the implant to the bone. Once the implant is placed properly, it is encased and closed using sutures.
If the procedure demands a reconfiguration of the bone, the surgeon will make an incision through the lower gum of the mouth. This provides access to the chin bone. Shortly after the first incision, the next one is made through the jaw bone using a chisel or bone saw.
Subsequently, the jaw bone will be shifted and screwed in place. After the surgery, incisions are closed using sutures. In some special cases, chin augmentation is performed in conjunction with rhinoplasty. Facial liposuction and chin augmentation may also be combined, which can help in correcting bite problems as well.
Post-surgery care and recovery
It is normal for patients to experience mild pain in the treated areas for a few days. To reduce the discomfort, your surgeon will prescribe pain killers. Within a few weeks, the swelling will subside but the numbness may persist in the incision areas for a longer time. The bandages covering the treated area are removed in a week.
For better recovery, patients may be directed to wear braces while sleeping. Depending on the extent of the surgical procedure, the patient can resume regular activities within a week or two after their chin augmentation enhancement surgery. If the surgeon makes the incisions inside the mouth or underneath the chin, scars will not be noticeable. Implants are generally considered good for life.
Cosmetic surgeon Dr. Bram Kaufman receives patients from Cleveland, Beachwood, Pepper Pike and Lyndhurst, OH, and nearby areas for chin augmentation enhancement surgery.
Contact Us To Schedule a Consultation with Cleveland Plastic Surgeon, Dr. Bram Kaufman
To learn more about cosmetic treatment and procedures or to schedule a consultation by Cleveland Ohio area plastic surgeon, Dr. Bram Kaufman, please contact us at 1-216-778-2245 or click here.
Now taking new patients in Cleveland OH | Pepper Pike | Beachwood | Lyndhurst and other surrounding areas.