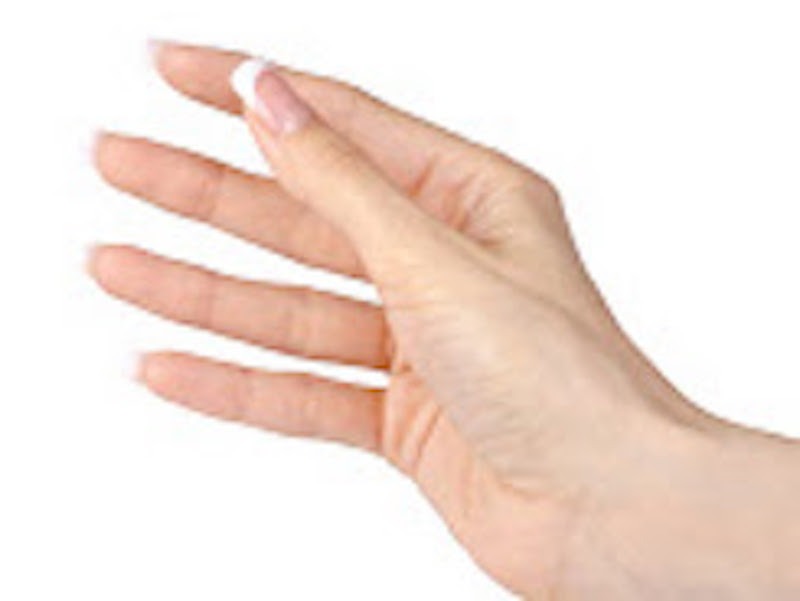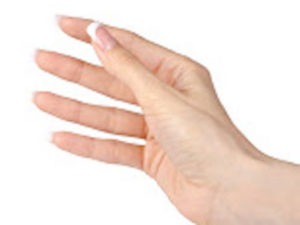 Tendons are the fibers that connect muscle and bone. Tendon repair is a challenging surgery due to the structure of the tendon. Tendon injuries can happen due to trauma, infection, or sudden rupture. There are three types of tendon repair:
Primary

Delayed primary

Secondary
Board certified plastic surgeon Dr. Bram Kaufman provides hand surgery to patients in Cleveland, Beachwood, Pepper Pike and Lyndhurst, OH, and surrounding communities.
When is Hand Tendon Repair Necessary
Hand tendon repair is undertaken when one or more tendons in the hand are cut or rupture, causing a loss of regular hand movements.
If the extensor tendons are compromised, the patient will be unable to straighten one or more fingers. In case the flexor tendons sustain damage, they will be unable to bend one or more fingers. In addition, tendon damage can also lead to pain and swelling in the hand.
Sometimes extensor tendon damage can be addressed without surgery, using a rigid support, known as a splint, which is worn around the hand.
The common reasons for tendon injuries are as follows:
Cuts

: Cuts across the palm or back of the hand can cause an injury to the tendons

Sports injuries

: The extensor tendons can rupture when stubbing a finger, such as when trying to catch a ball. Flexor tendons can sometimes be pulled off the bone when grabbing a competitor's jersey, such as in rugby. The pulleys that hold the flexor tendons can rupture during activities involving vigorous gripping, such as rock climbing.

Bites

: Human and animal bites can lead to tendon damage, and a person may damage their hand tendon after punching someone in the teeth (they could also attract some germs from putting their fist in someone's mouth but that's another topic).

Crushing injuries

: Crushing the hand in a vehicle crash or jamming a finger in a door can separate or rupture a tendon.

Rheumatoid arthritis

: This form of arthritis can cause tendons to become swollen, which in severe cases can cause tendon rupturing.
Tendon Repair Surgery
When repairing a tendon, the surgeon will place an incision in the patient's hand, wrist, or finger to be able to locate the ends of the divided tendon and suture them together.
Extensor tendons are more convenient to reach. Therefore, repairing them is relatively simple. It may be possible to repair extensor tendons in an accident and emergency (A&E) department using local anesthesia to numb the impacted site, depending on the type of injury.
The repair of flexor tendons is more difficult as the flexor tendon system is more complex. Flexor tendon repair typically needs to be undertaken under either regional anesthesia (where the entire arm is numbed) or general anesthesia in an operating room by a skilled cosmetic or orthopedic surgeon who is a specialist in hand surgery.
Results
Following an extensor tendon repair, the patient should have a working thumb or finger. However, they may not regain full movement. The result is usually better when the injury is a clean cut to the tendon, instead of one that involves damage or crushing of the joints and bones.
A flexor tendon injury is usually more serious as they often sustain more pressure than extensor tendons. It is common for some fingers to not regain full movement after flexor tendon repair. But the tendon repair will still provide patients with a better outcome than not undergoing surgery at all.
Cosmetic surgeon Dr. Bram Kaufman receives patients from Cleveland, Beachwood, Pepper Pike and Lyndhurst, OH, and nearby areas for hand surgery.
FOR MORE INFORMATION
To learn more about cosmetic treatment and procedures or to schedule a consultation by Cleveland Ohio area plastic surgeon, Dr. Bram Kaufman, please contact us at 1-216-778-2245 or click here.
Now taking new patients in Cleveland OH | Pepper Pike | Beachwood | Lyndhurst and other surrounding areas.