Hand Surgery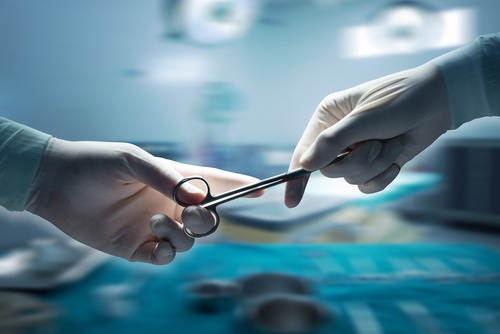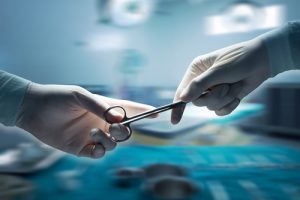 Most of your daily tasks require use of your hands. An injury that damages them can cause difficulty in performing even the simplest of activities such as brushing your teeth, dressing, opening a door, picking things up and operating tools. Reconstructive hand surgery can help restore the function as well as appearance of your hands and enable you to return to your normal lifestyle.
Board certified plastic surgeon Dr. Bram Kaufman provides hand surgery to patients in Cleveland, Beachwood, Pepper Pike, Lyndhurst, OH, and surrounding locations.
Who is a Candidate for Hand Surgery?
Reconstructive hand surgery is recommended for patients with the following conditions:
Trauma or injury to the hands in an accident
Rheumatoid arthritis-induced joint deformity
Carpal tunnel syndrome
Firework-induced deep wounds in the hand
Skin cancers on the back surface of hands
Fingertip injuries
Congenital deformities such as syndactyly or polydactyly
Reconstructive surgery of the hand yields best results if it is performed when the fingers are still supple. If the joints have stiffened, surgery cannot correct this stiffness, and results are not as beneficial.
Most hand surgery procedures will require follow-up with caring for the wound and physical therapy to restore normal hand movement.
Techniques of Hand Reconstructive Surgery
Based on the nature of the injury, your surgeon will use one of the following surgical procedures:
Microsurgery – to repair tendons in the hands and fingers
Carpal tunnel release using minimally invasive surgery
Nerve, bone, or skin grafting in complex reconstruction procedures
Z-plasty to modify the appearance of scars and make them less visible
Blood Vessel and Nerve Reconstruction
When the fingers, hands or arms are severely injured in an accident, impact may tear the delicate blood vessels and nerves in these parts. Using tiny microscopes, surgeons can observes these delicate parts and suture or sew together their torn edges in a reconstructive surgery. This technique is also commonly used in finger replantation surgery.
Blood vessel reconstruction has successful outcomes, and helps to restore blood flow to the affected regions and keeps them alive. Nerve reconstruction can bring back significant amount of function, but your hand may not go back to functioning with the same precision as before the accident.
What to Expect After Hand Surgery?
The type of surgery you undergo will determine how much rest and rehabilitation is necessary for a complete recovery.
Your surgeon will advise you about surgery aftercare tips, that may include instructions to:
Keeping your hand or wrist elevated
Wear a splint or bandage for the recommended duration
Cover the operated area with plastic bags while showering
Avoid lifting items beyond a particular weight
Only reconstructive surgery cannot help your hands regain their full range of movement and strength. For that to happen, your surgeon is likely to recommend a regimen of physical therapy for quite a few weeks or months following the surgery.
Plastic surgeon Dr. Bram Kaufman receives patients from Cleveland, Beachwood, Pepper Pike, Lyndhurst, OH, and nearby areas for hand surgery.
Contact Us To Schedule a Consultation with Cleveland Plastic Surgeon, Dr. Bram Kaufman
To learn more about cosmetic treatment and procedures or to schedule a consultation by Cleveland Ohio area plastic surgeon, Dr. Bram Kaufman, please contact us at 1-216-778-2245 or click here.
Now taking new patients in Cleveland OH | Pepper Pike | Beachwood | Lyndhurst and other surrounding areas.