Injectables & Fillers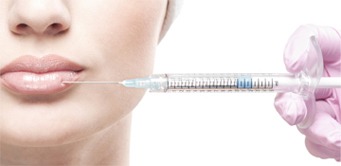 Various dermal filler and neuromodulator injectable treatments are available to patients today to resolve a wide array of facial aesthetic concerns. There may be a variation in the composition and volumizing potency of each filler treatment.
The treatment provider should present the patient with multiple injectable alternatives, and recommend the ones that are most suitable for the patient's unique volume loss or facial aging needs.
Board certified plastic surgeon Dr. Bram Kaufman provides dermal filler treatments and Botox injectables to suitable candidates in Beachwood, Pepper Pike, Cleveland, OH, and surrounding locations in this pleasant part of the Midwest.
Juvederm Filler
Juvederm is a highly sought after dermal filler injectable that has been approved by the FDA. The main active ingredient in Juvederm is hyaluronic acid (HA) which is a compound that occurs in the body naturally. This makes Juvederm dermal filler entirely biocompatible.
The filler gel adds instant volume to depleted facial sites and plumps up the skin to mitigate fine lines and wrinkles.
This injectable medical spa treatment offers natural looking outcomes that can sustain for between six months and a year. Juvederm can effectively provide an improvement to facial areas such as the nose, lips, forehead, and mouth.
Radiesse Filler
Radiesse dermal filler can help patients with significantly loose facial skin that causes deep creases, wrinkles, and folds around the mouth and nose. This innovative filler has been developed to address marionette lines, deep nasolabial folds, and laugh lines.
Radiesse gel contains the active ingredient known as calcium hydroxylapatite. This compound is a biocompatible material. The calcium compound microspheres promote the production of new collagen in the deeper layers of the skin. This makes the anti-aging outcomes capable of sustaining for up to two years.
Restylane Filler
Restylane filler is available in various forms which can help reduce wrinkles on the face and treat fragile or sensitive skin areas such as under the eyes and the lips. Restylane plumps up the wrinkles while providing moisture and lubrication to fragile skin enabling it to appear brighter and more youthful.
HA is the active ingredient in Restylane dermal filler. In the body, this compound holds the skin together. When the treatment provider injects Restylane gel into the depleted facial areas, it encourages the production of fresh collagen fibers, and the thick gel offers immediate fullness.
Sculptra Aesthetic
Sculptra Aesthetic is a powerful and effective dermal filler. It can effectively address smile lines and deep folds and creases on the face. Sculptra Aesthetic treatment commonly involves a series of three injections over three to four months. The outcomes become apparent gradually and in a natural manner over the duration of the treatment and can sustain for around two years.
Sculptra Aesthetic comprises the active ingredient poly-L-lactic acid (PLLA). This ingredient can powerfully stimulate collagen while working in the deep dermis instead of topically.
Botox – Neuromodulator
Overactive muscles between the eyebrows as well as around the eye and mouth corners can lead to fine lines and wrinkles. If injected directly into these muscles, the FDA approved Botox treatment can relax them instantly.
Successful plastic surgeon Dr. Bram Kaufman receives patients from Beachwood, Pepper Pike, Cleveland, OH, and nearby areas across the horizon for various aesthetic treatments.
To learn more about cosmetic treatment and procedures or to schedule a consultation by Cleveland Ohio area plastic surgeon, Dr. Bram Kaufman, please contact us at click here.