Cleveland Plastic Surgeon Bram R. Kaufman, MD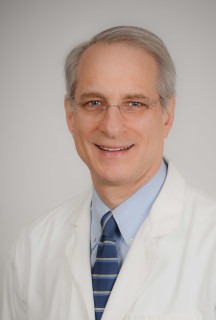 Dr. Bram Kaufman is a notable board certified plastic surgeon. He has been offering a wide range of invasive and noninvasive procedures for reconstructive and aesthetic purposes for almost three decades. Dr. Kaufman has an advanced cosmetic and plastic surgery practice that is equipped to provide care in a highly professional surgical environment.
His team ensures that every patient is given personalized treatment that matches with their unique aesthetic goals. Dedicated attention and care is assured for achieving the best satisfaction levels of all patients.
Board certified plastic surgeon Dr. Bram Kaufman provides safe and proven cosmetic, plastic, and reconstructive surgery procedures to patients in Cleveland, Beachwood, Pepper Pike and Lyndhurst, OH, and surrounding locations.
Dr. Kaufman's Educational Background
The judicious Dr. Bram Kaufman completed his undergraduate studies from Colgate University in upstate New York. This was followed by a medicine degree Colgate University in upstate New York. His general surgery residency was completed at the University Hospitals/Case Medical Center.
Moreover, Dr. Kaufman received specialized training in cosmetic surgery from the University of Pittsburgh. This includes training in microsurgery and hand. He is a well-regarded board-certified plastic surgeon with certifications from the American Board of Plastic Surgery (ABPS).
Even more so, Dr. Kaufman is a Fellow of the American College of Surgeons (FACS) with a surgical experience and training that spans almost 30 years. 25 years of his professional experience has been spent in the practice and study of cosmetic and plastic surgery.
Certifications and Memberships
The seasoned Dr. Bram Kaufman has several professional memberships. He is set apart from other surgeons in the field by earning numerous highly prestigious certifications. These are a few key memberships and certifications:
Member of the American Society of Plastic Surgery (ASPS)
Board Certified by the American Board of Plastic Surgery
Certified in Surgery of the Hand (CAQSH)
Fellow, American College of Surgeons (FACS)
MetroHealth's Division Director of Plastic Surgery
Dr. Bram Kaufman is a prominent staff member at the MetroHealth Medical Center for over 15 years. The team's vision, mission and values are focused on delivering the highest patient care.
MetroHealth takes care of the injured and ill. However, they are increasingly focused on preventive care. This is to fulfill a mission of "leading the way to a healthier you and a healthier community through service, teaching, discovery and teamwork."
Personalized Care and Attention
According to Dr. Kaufman, the best results in the field of plastic surgery are achieved when the surgeon customizes the procedure as per the unique aesthetic goals of the patient.
In Dr. Kaufman's experience, cosmetic surgery is a combination of science and art. It should involve procedures that are tailored for meeting the unique and specific needs of a patient. He provides treatment with care and compassion. He also establishes a relationship of trust with individual patients.
Dr. Kaufman is a proven and esteemed plastic surgeon that will listen to you carefully during the initial consultation. He will try to understand your innate aesthetic aspirations and needs before recommending the most appropriate treatment or surgical options.
Cosmetic surgeon Dr. Bram Kaufman receives patients from Cleveland, Beachwood, Pepper Pike and Lyndhurst, OH, and nearby areas for advanced and innovative plastic, reconstructive, and cosmetic surgery procedures.
To learn more about cosmetic treatment and procedures or to schedule a consultation by Cleveland Ohio area plastic surgeon, Dr. Bram Kaufman, please contact us click here.
Now taking new patients in Cleveland OH | Pepper Pike | Beachwood | Lyndhurst and other surrounding areas.